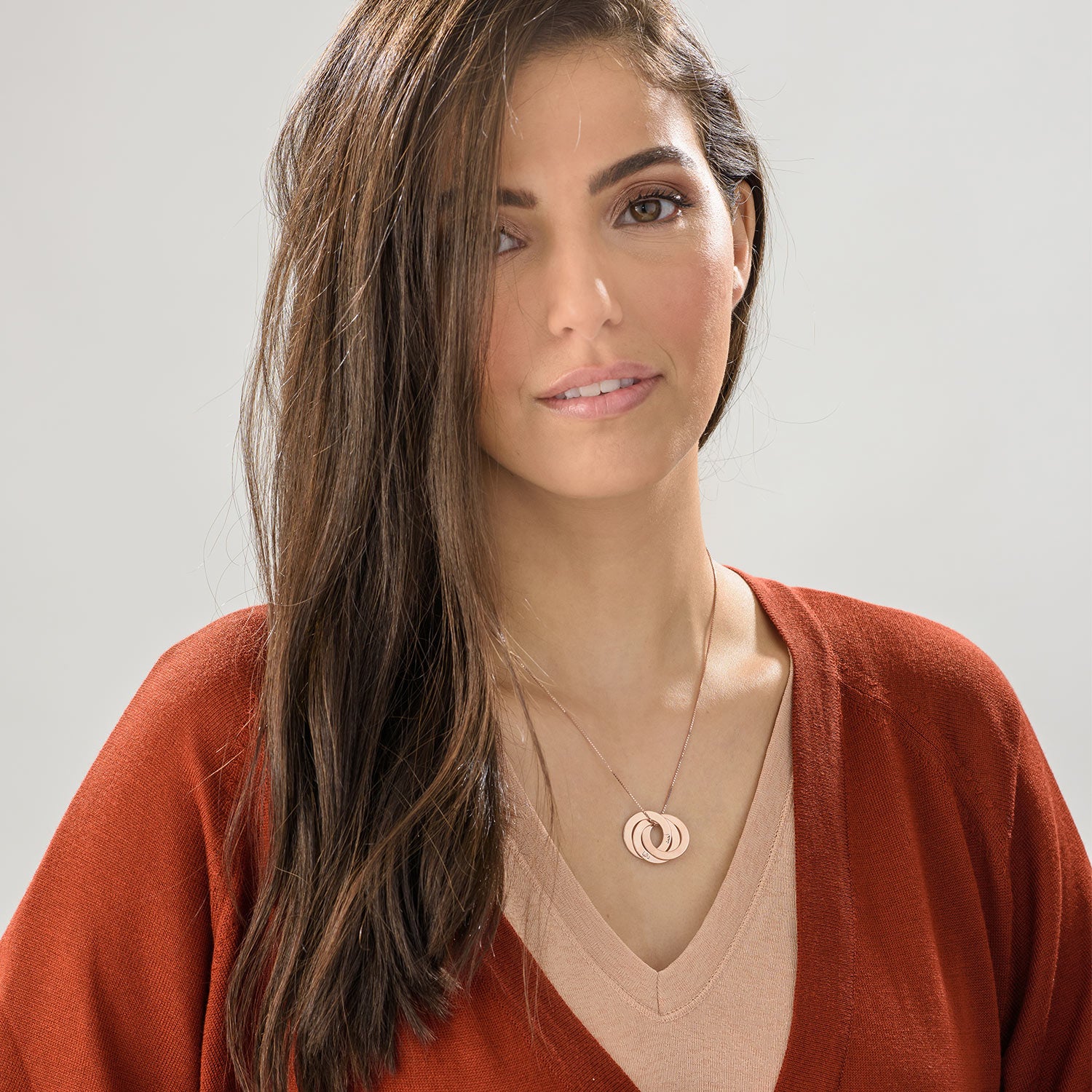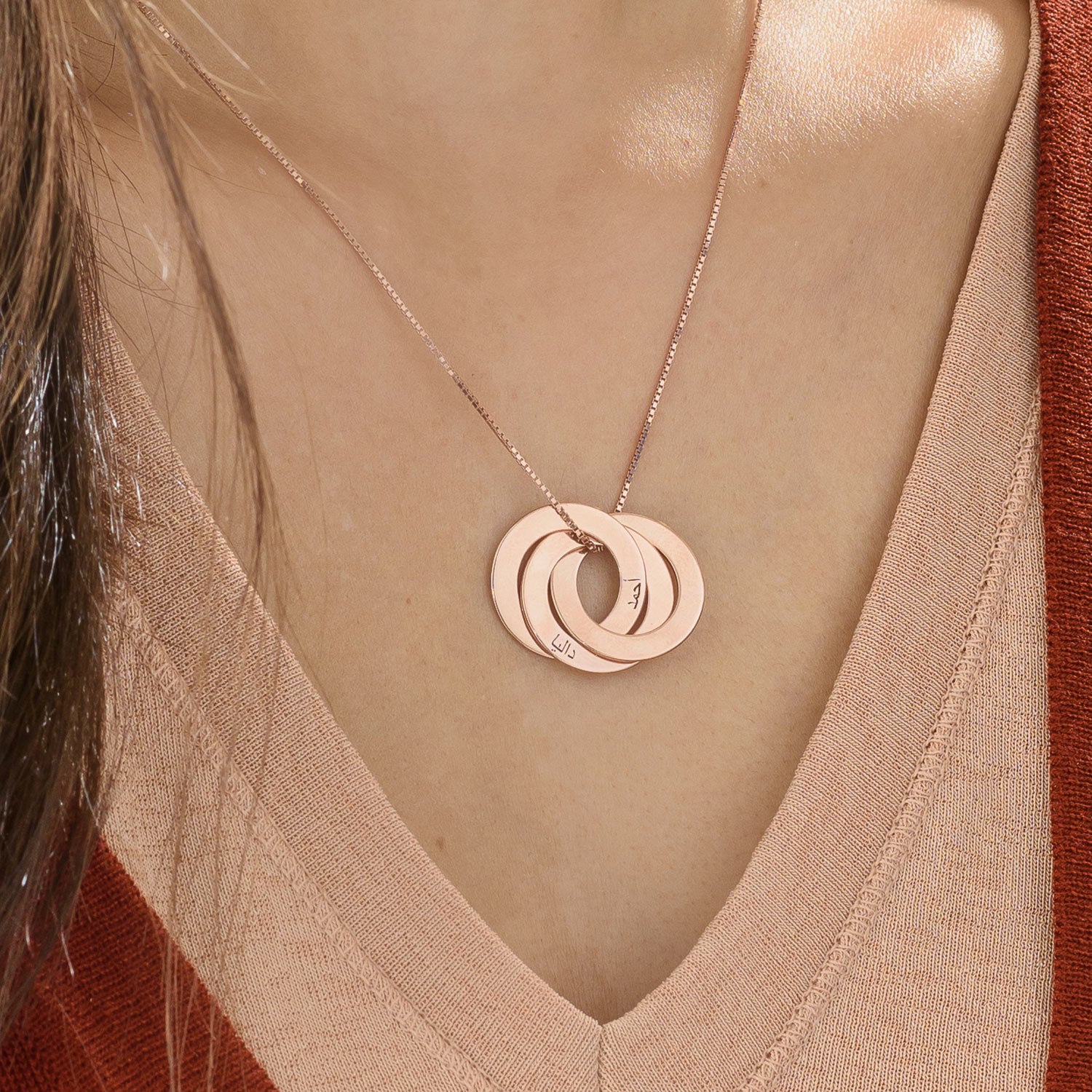 Russian ring necklace with engraving in rose gold plating
Dhs. 299.00
اختر المادة:
18 قيراط طلاء ذهب
Dhs. 299.00 AED
18 قيراط طلاء ذهب وردي
Dhs. 299.00 AED
الفضة الاسترليني
Dhs. 259.00 AED
Product Description:
Trendy, fun and the perfect compliment to any outfit, this rose gold plated Russian ring chain displays three names or important words on each of its interlocking circles. Made of rose gold plated over 0.925 sterling silver, this stunning chain has a rose gold plated box chain. And as in many other moms chains in our collection.
For safety instructions for children, please
click here
The inscription can be done in either English or Arabic
Size and material:
Chain type: box chain
Size: 35cm, 40cm, 45cm, 50cm, 55cm
Material: 18k rose gold plated sterling silver
Thickness: 0.9mm
Size: 20x20mm
SKU: