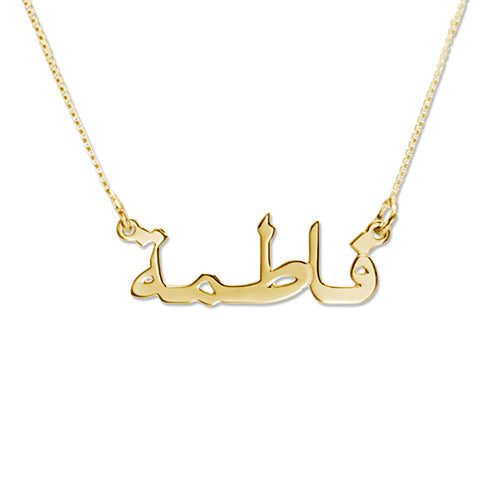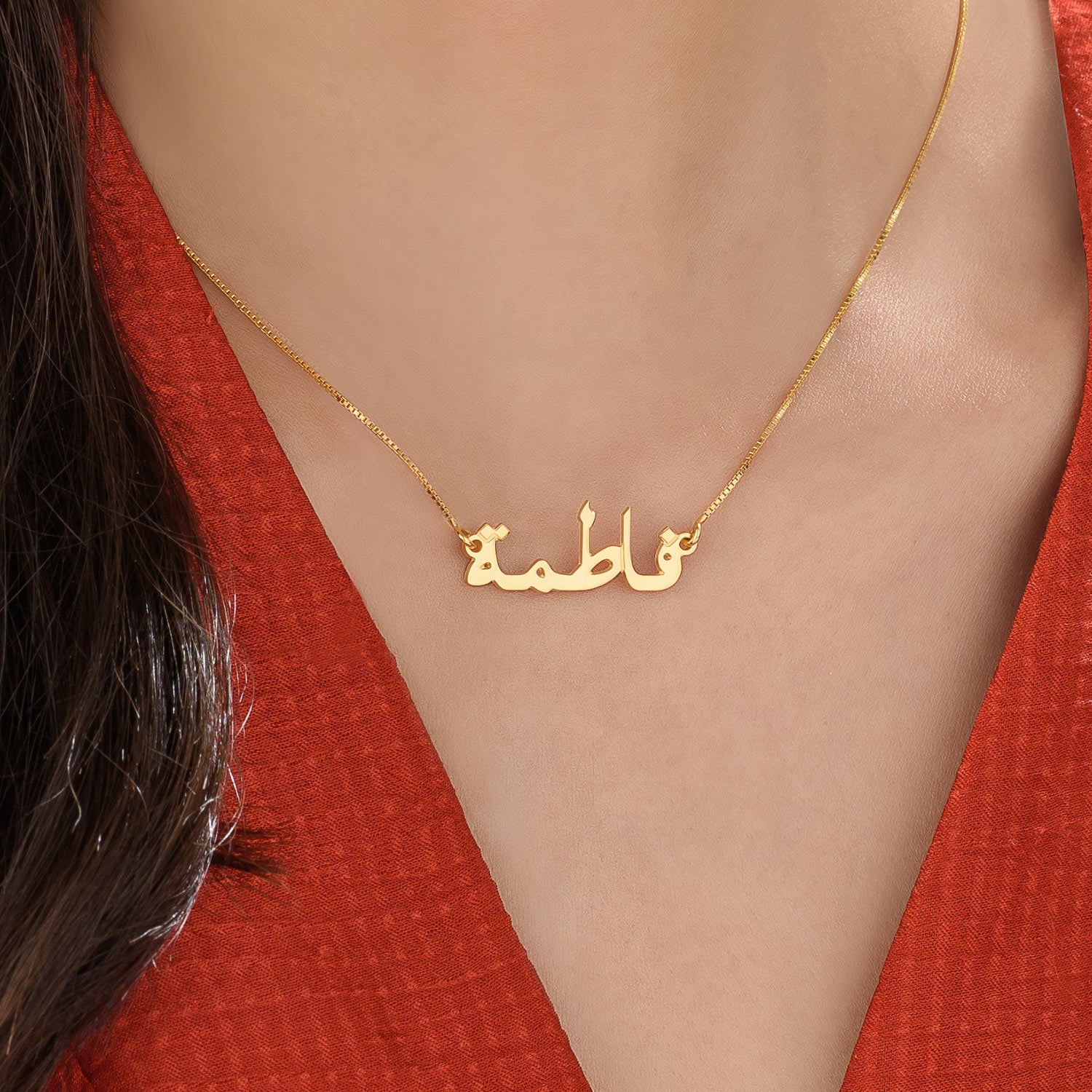 Arabic name necklace in sterling silver with 18k gold plated
Dhs. 159.00
اختر المادة:
18 قيراط طلاء ذهب
Dhs. 159.00 AED
18 قيراط طلاء ذهب وردي
Dhs. 149.00 AED
الفضة الاسترليني
Dhs. 149.00 AED
Product Description:
IN SEARCH FOR ARABIC WORDED NECKLACE: We think you'll love this beautiful, classic option. This sterling silver 18k gold plated Arabic name necklace displays a gorgeous glow against the skin to perfectly match everything in your wardrobe. It is the perfect adornment for what you wear every day, it can be a wonderful and important gift for any occasion. This necklace has 18k gold plated sterling silver plating, and arrives complete with matching chain. Match it with your name, the name of someone you love, or any inspiring word. We invite you to see our collection of gold necklaces with names that contain this personal style in Sterling Silver , 18K Rose Gold Plating .
For safety instructions for children, please
click here
Engraving can be done with Arabic characters only.
Size and material:
Chain type: box chain
Size: 35cm, 40cm, 45cm, 50cm, 55cm
Material: sterling with 18k gold plated
Thickness: 0.7mm
Sizes: 7-13mm
SKU: