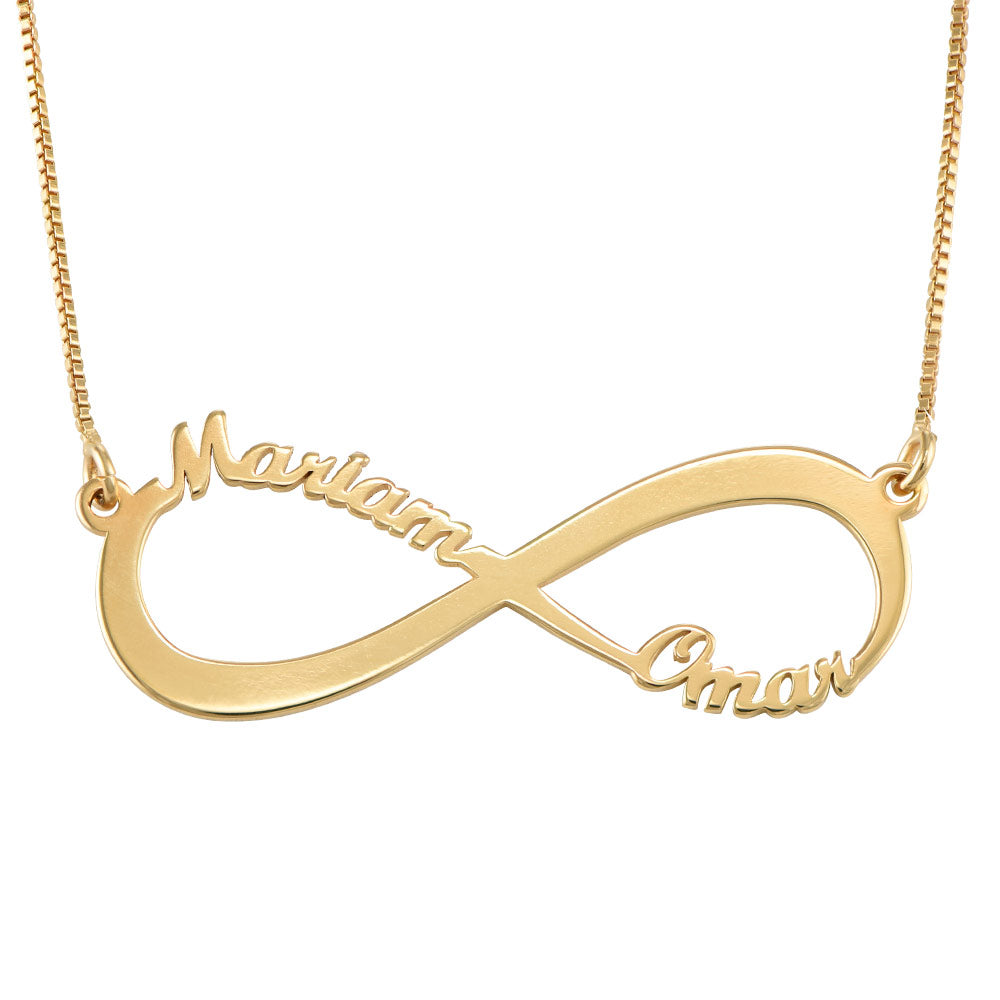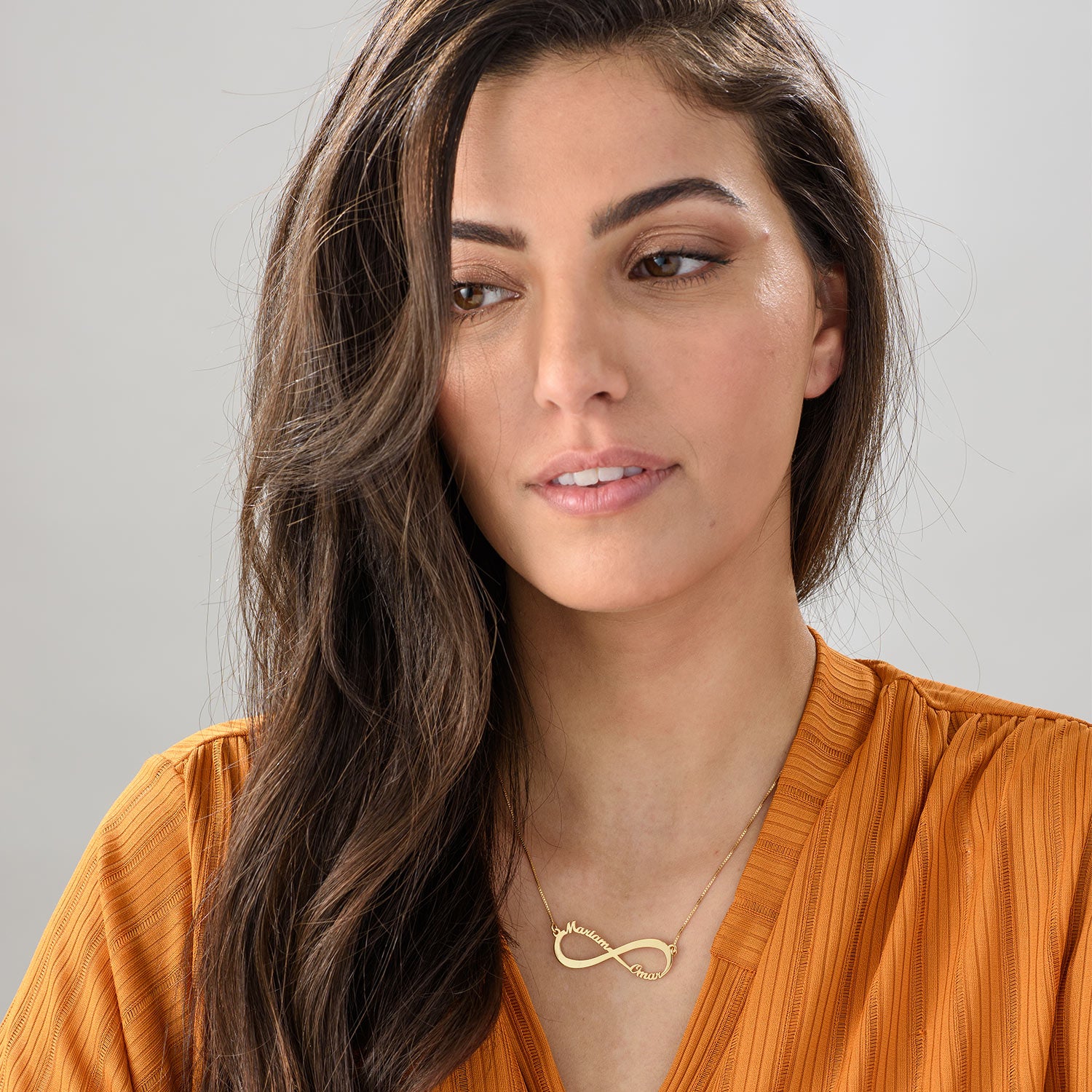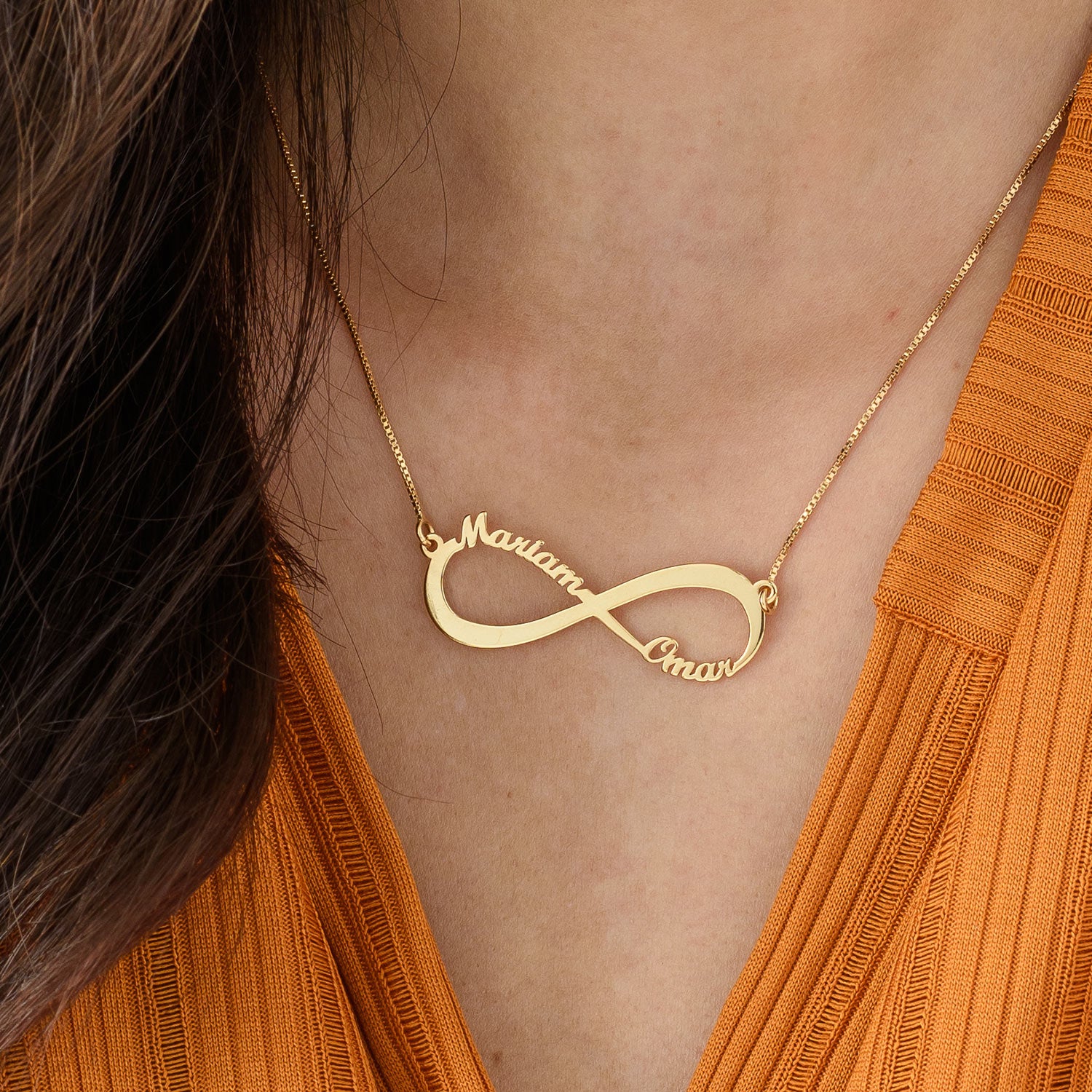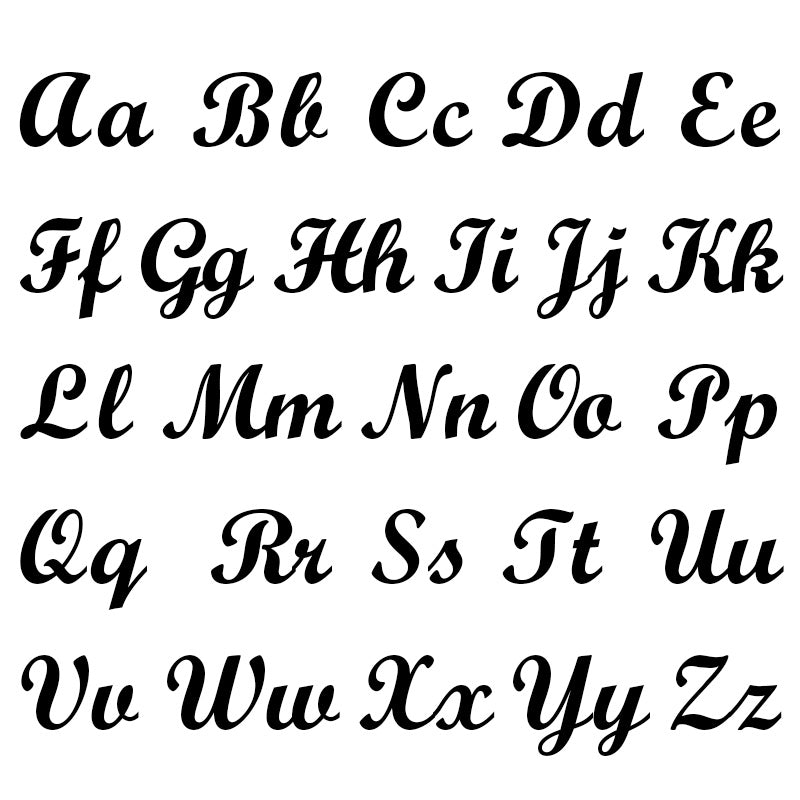 Gold plated Infinity name necklace
Dhs. 259.00
Product Description:
Infinity chains are a timeless, trendy way to wear and showcase the most important features in your life. People, things and events who will go on to live forever. This infinity name chain in gold plating can fit one or two engravings of your choice. It is made of 18k gold plated over 0.925 sterling silver and hangs on an 18k gold plated box chain. Did you like the view and want to see more? It also comes in your choice of rose gold or silver plating with diamonds. Would you like to see more series? Browse our collection of personalized leashes.
For safety instructions for children, please
click here
Engraving can be done with English characters only.
Size and material:
Chain type: box chain
Size: 35cm, 40cm, 45cm, 50cm, 55cm
Material: sterling with 18k gold plated
Thickness: 0.9mm
Measurements: 42x14mm
SKU: