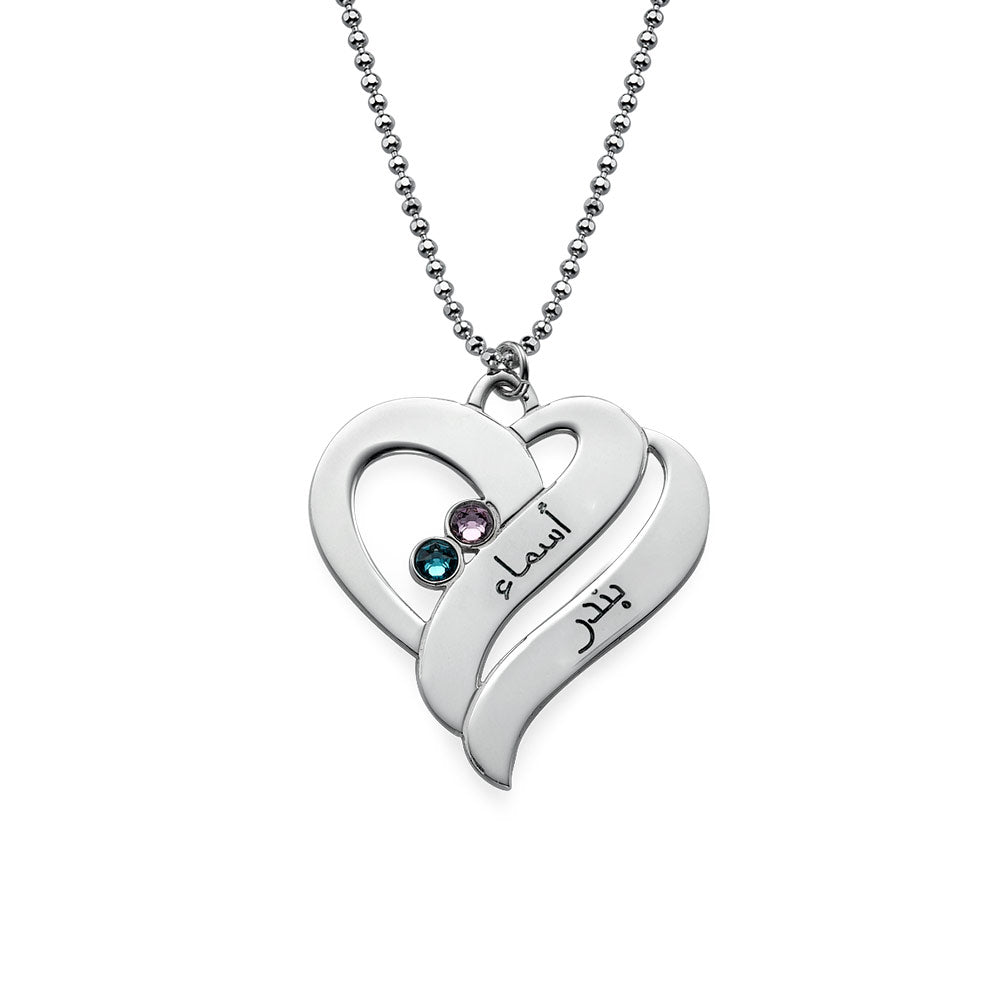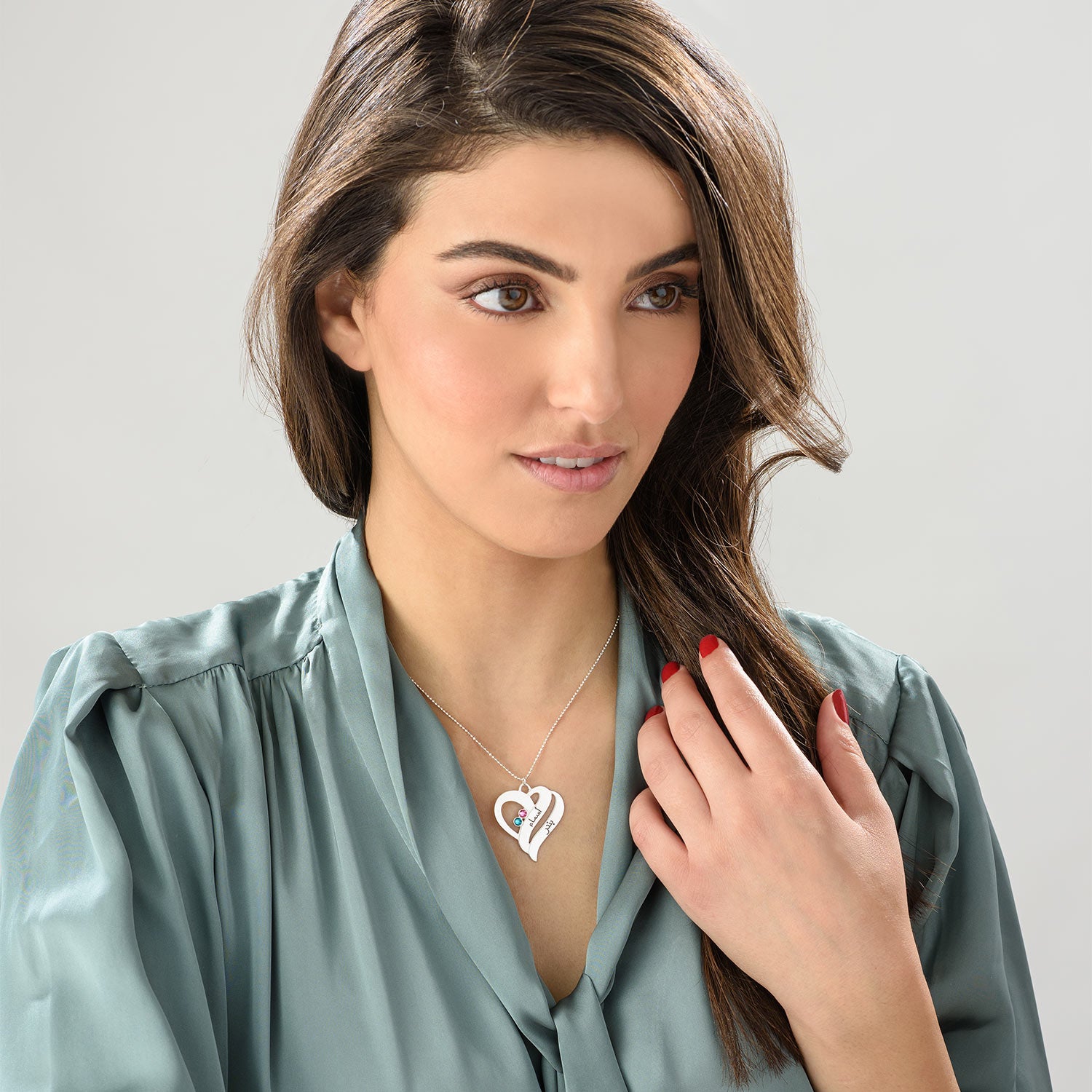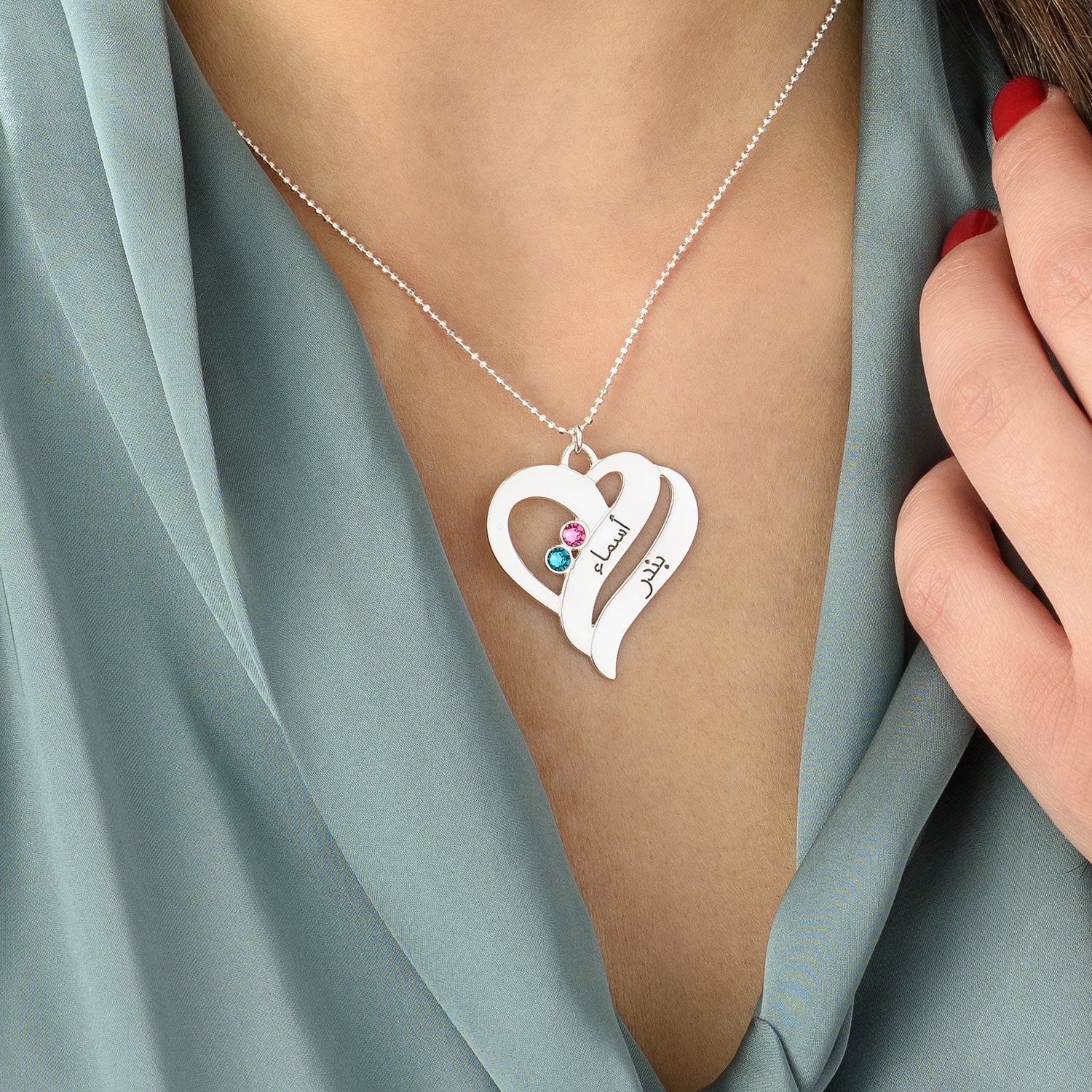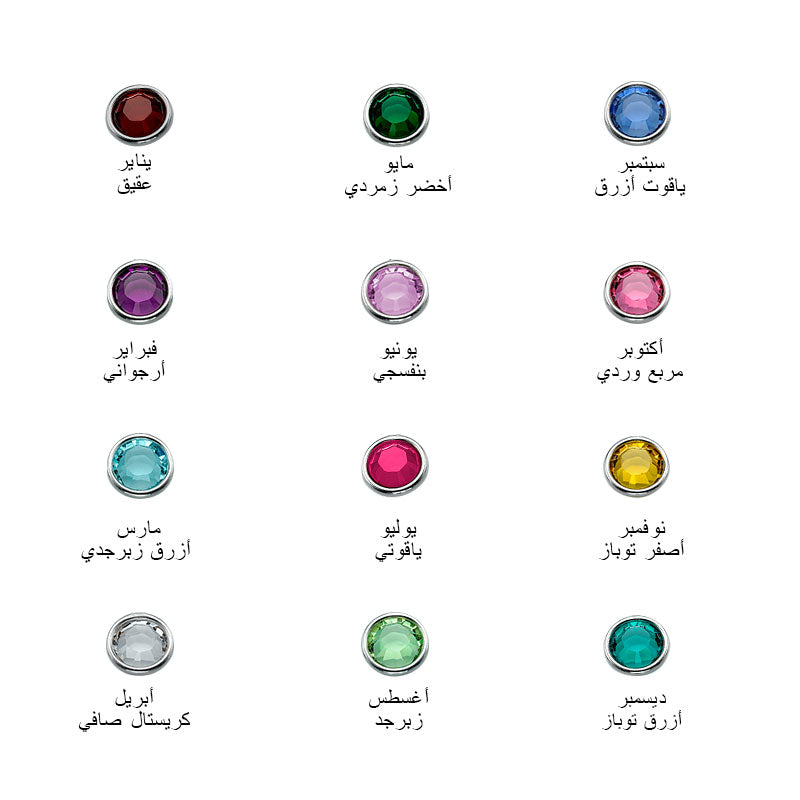 Two hearts forever necklace with birthstones
Dhs. 189.95
اختر المادة:
18 قيراط طلاء ذهب
Dhs. 209.95 AED
18 قيراط طلاء ذهب وردي
Dhs. 209.00 AED
الفضة الاسترليني
Dhs. 189.95 AED
Product Description:
Beautiful gemstones and engravings come together to create one necklace for two hearts together forever with gemstones. Choose up to two gemstones and engravings to create a unique and meaningful gemstone necklace. We love this heart necklace and we know you will too! It is the perfect gift to give to someone to show them how important they are to you. This gemstone engraved heart pendant is made of 0.925 sterling silver and hangs from a sterling silver love chain. This necklace is also available in 18 karat gold plating. Are you looking for additional chains? Shop our selection of love jewelry.
For safety instructions for children, please
click here
The inscription can be done in either English or Arabic
Size and material:
Chain type: bead chain
Size: 35cm, 40cm, 45cm, 50cm, 55cm
Material: sterling silver
Thickness: 0.7mm
Measurements: 34x30mm
SKU: