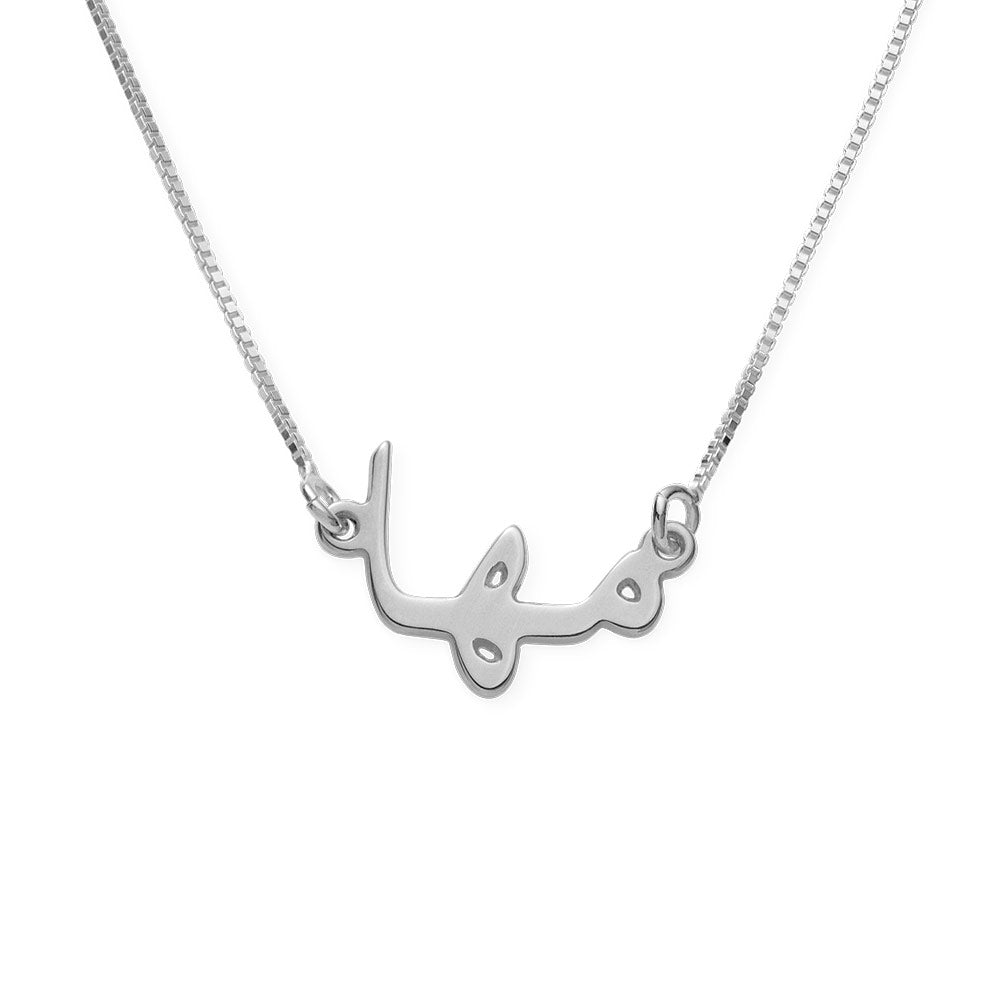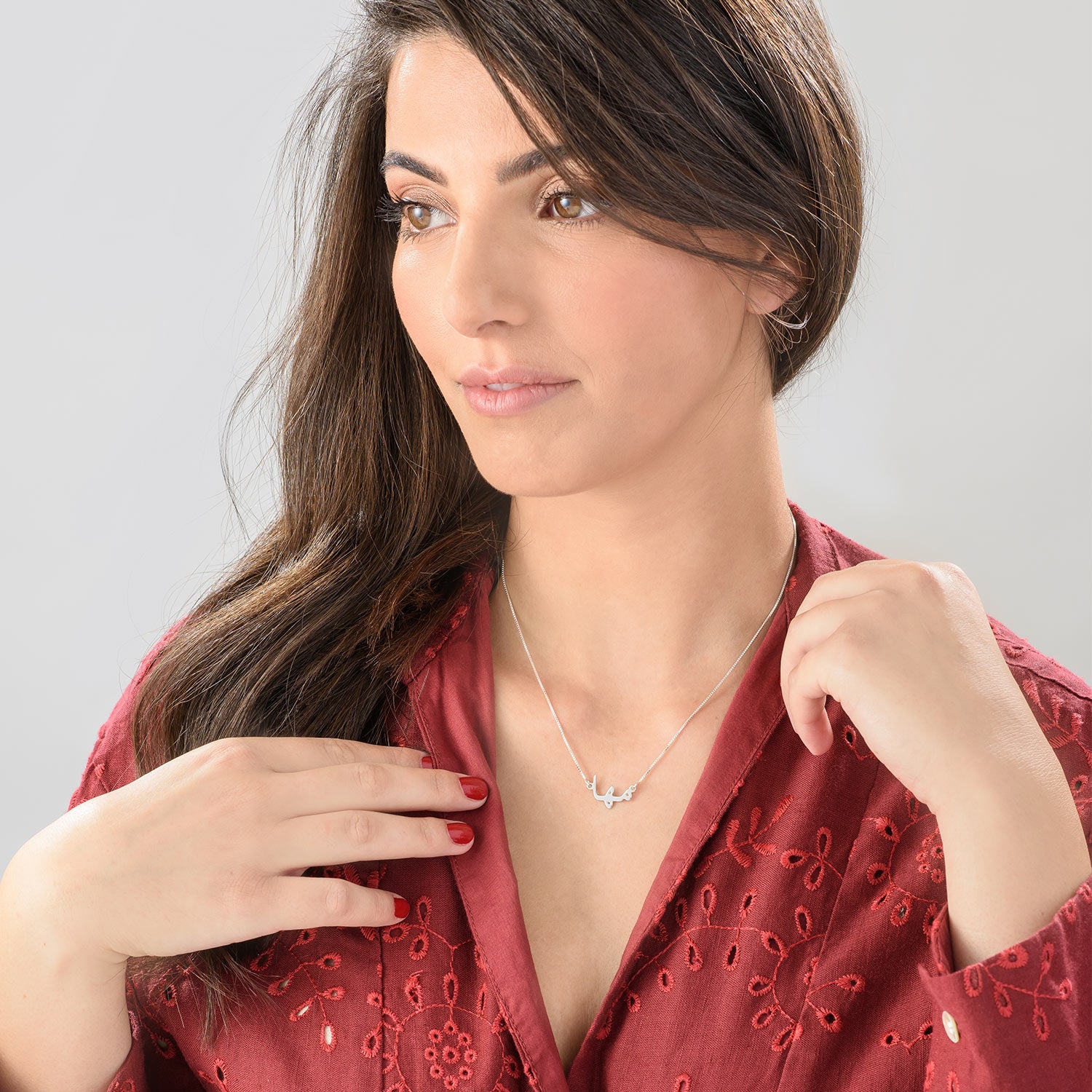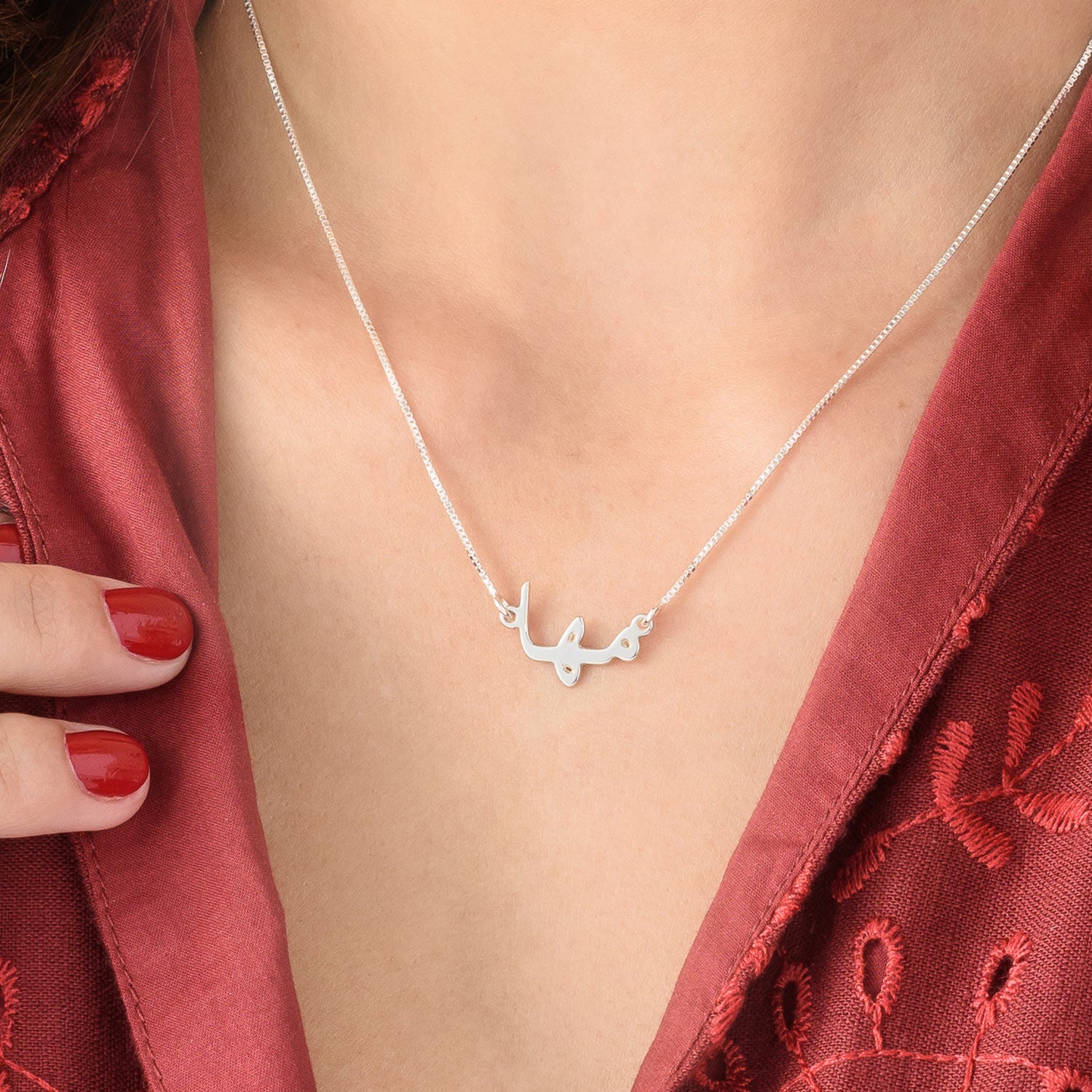 Custom sterling silver Arabic necklace
Dhs. 149.00
اختر المادة:
18 قيراط طلاء ذهب
Dhs. 159.00 AED
18 قيراط طلاء ذهب وردي
Dhs. 149.00 AED
الفضة الاسترليني
Dhs. 149.00 AED
Product Description:
Treat yourself, your friends, or someone you love to the breathtaking beauty of Middle Eastern calligraphy in this stunning Sterling Silver (0.925) Arabic Chain. Personally matched to your name, the name of someone special to you, or even a word that has special meaning to you, it comes complete with a matching box.

The perfect chain to wear with almost anything in your wardrobe, it offers a unique look that you'll love to show off. Like the rest of the gold chains with Arabic names , you can, according to your choice, get gold plating, sterling silver , yellow gold and rose gold plating .
For safety instructions for children, please
click here
Engraving can be done with Arabic characters only.
Size and material:
Chain type: box chain
Size: 35cm, 40cm, 45cm, 50cm, 55cm
Material: sterling silver
Thickness: 0.7mm
Sizes: 7-13mm
SKU: