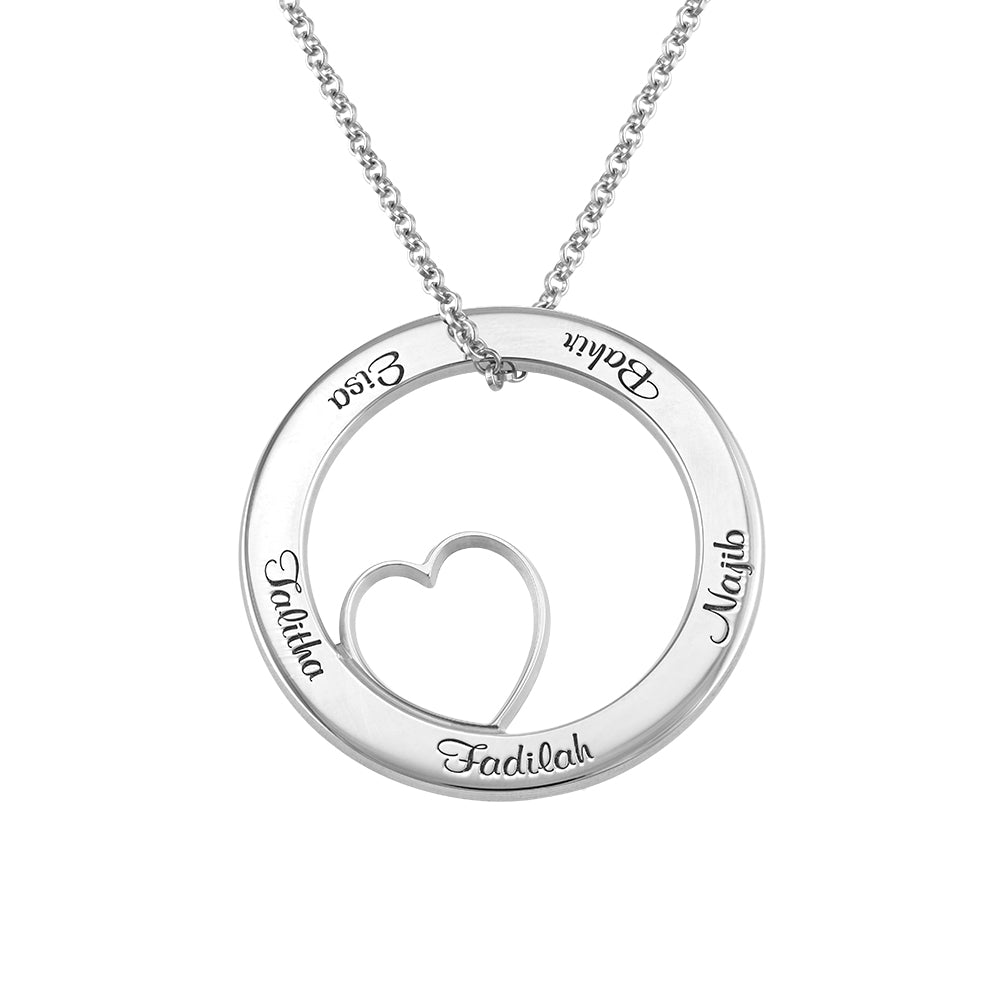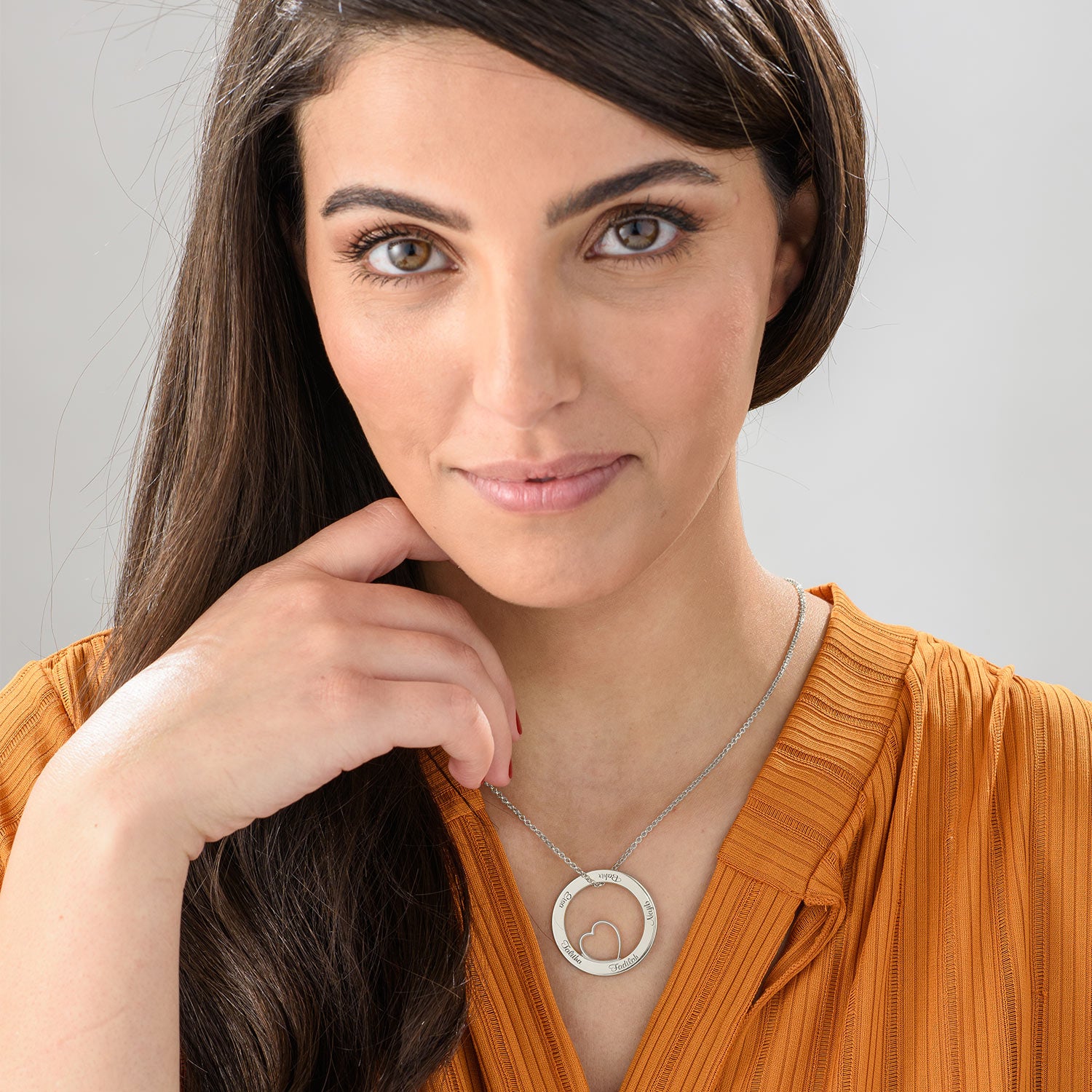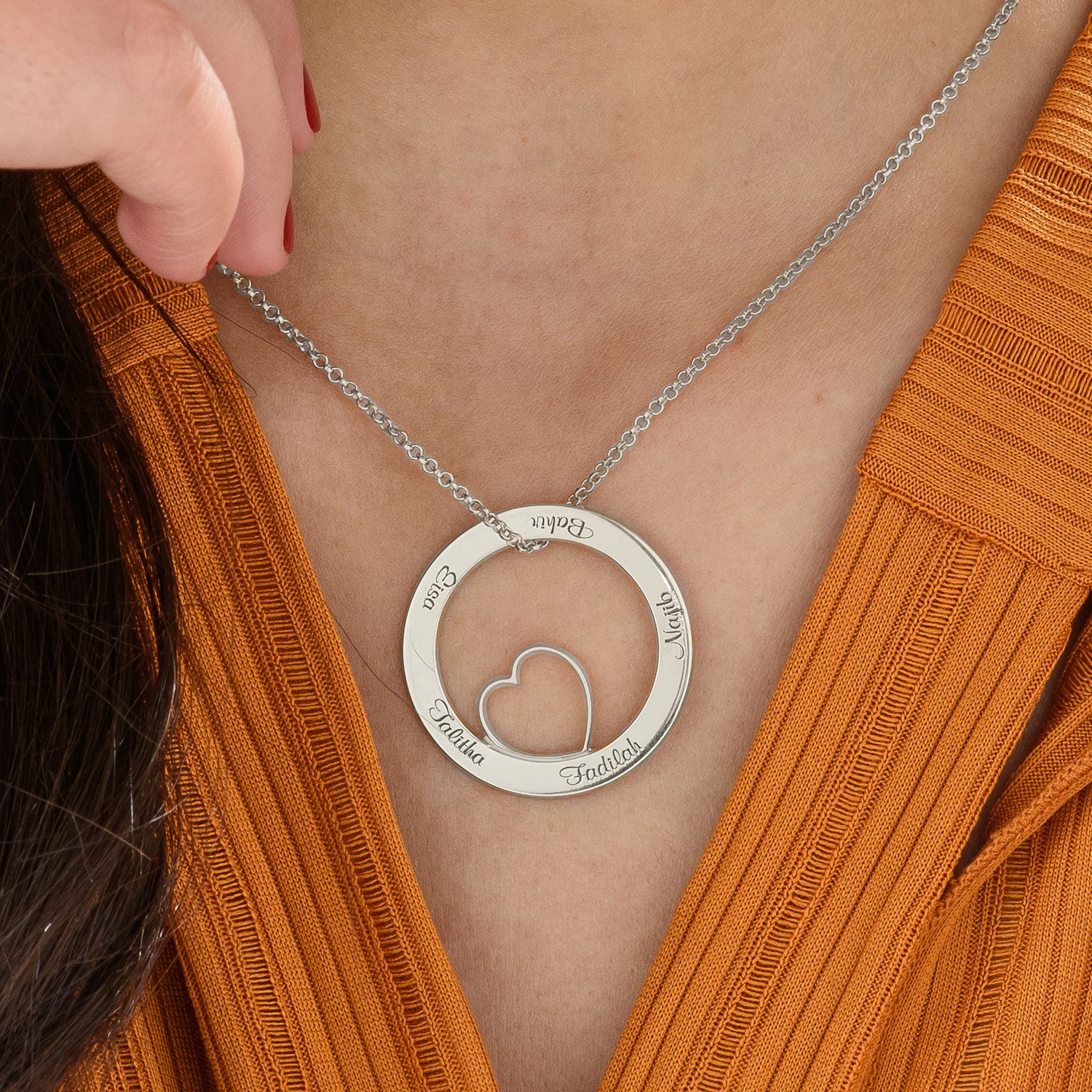 Round love family pendant necklace in sterling silver
Dhs. 219.00
Product Description:
With our Sterling Silver Family Love Circle Pendant Necklace , the heart is the center of the family. Get your mother's jewelry with a personal touch. Put the names of her loved ones on the outside of this circular pendant for an elegant Mother's Day gift she will never forget. Whenever you look at her you will remember her family, who are the most important thing in her heart.
This circular love family pendant necklace is made of sterling silver and hangs on a silver rolo chain .
The chain also comes in 18k gold plated and 18k rose gold plated.
For safety instructions for children, please
click here
Engraving can be done with English characters only.
Size and material:
Chain type: Rolo chain
Size: 35cm, 40cm, 45cm, 50cm, 55cm
Material: sterling silver
Thickness: 1.1mm
Measurements: 32x32mm
SKU: