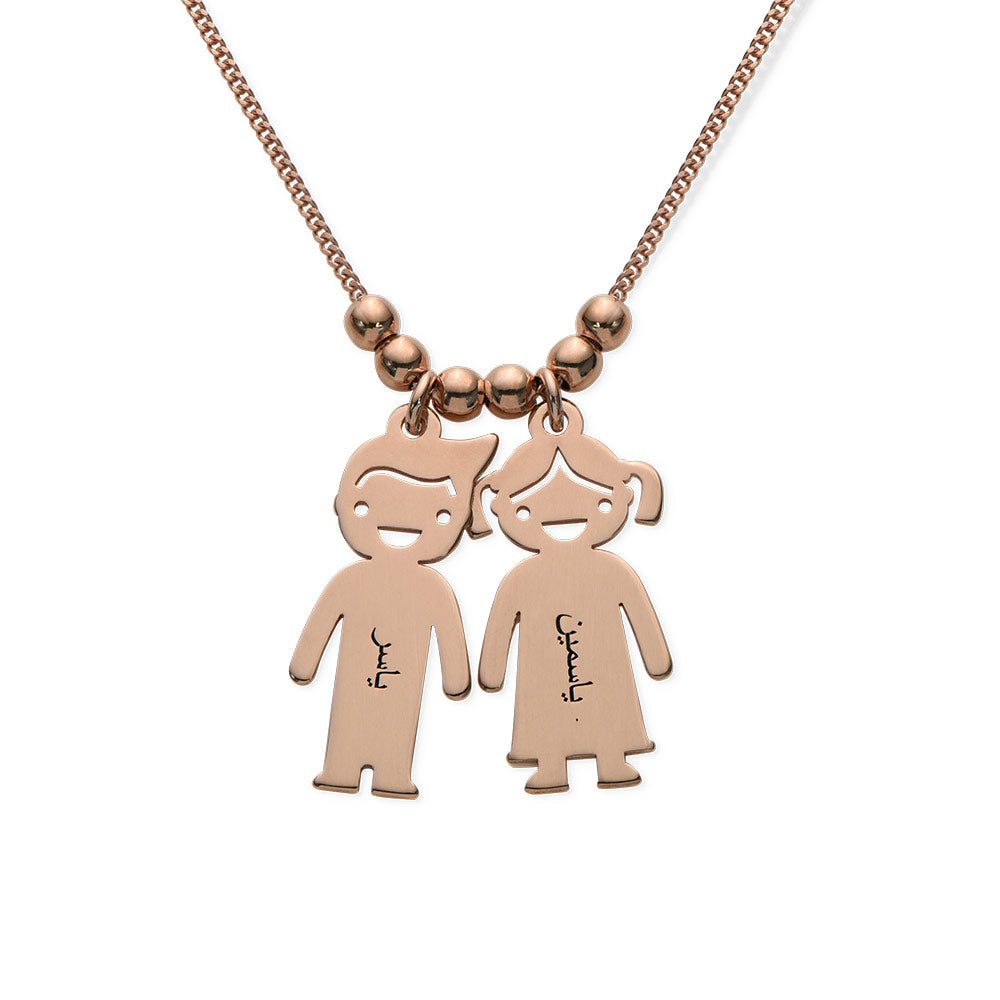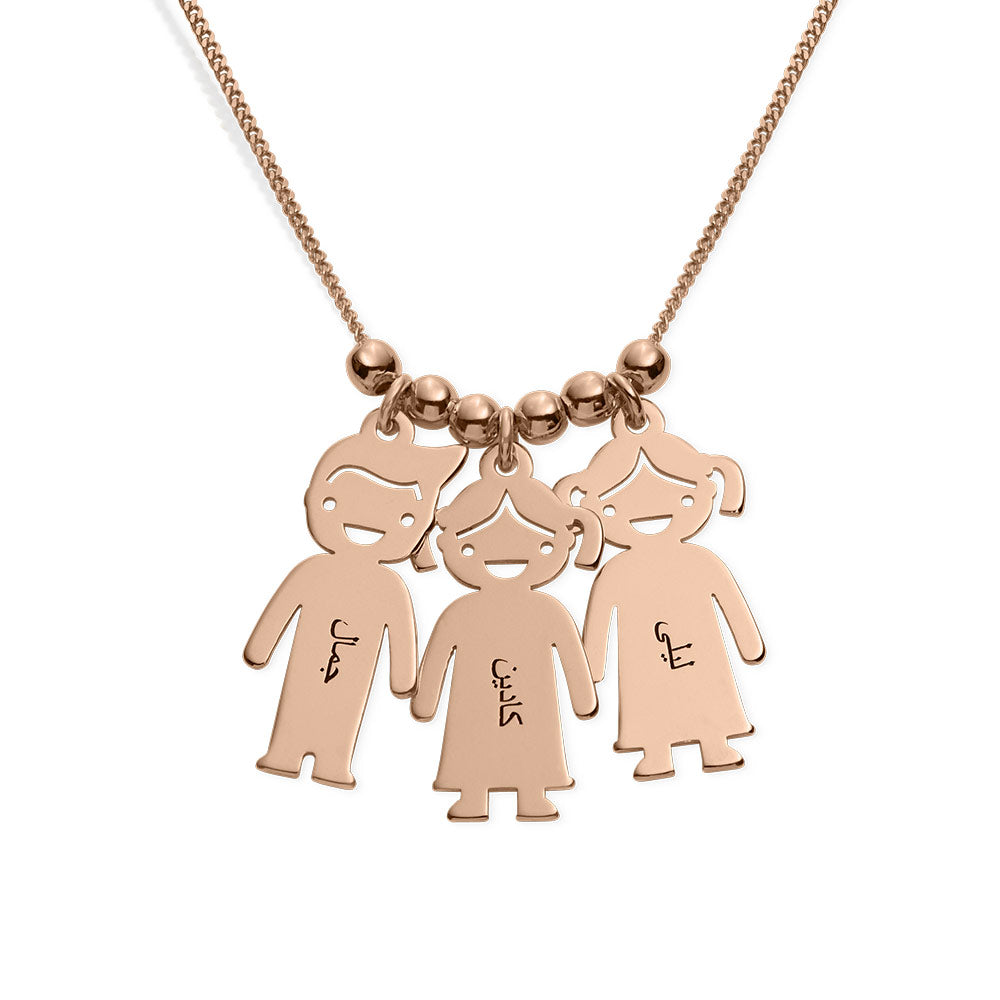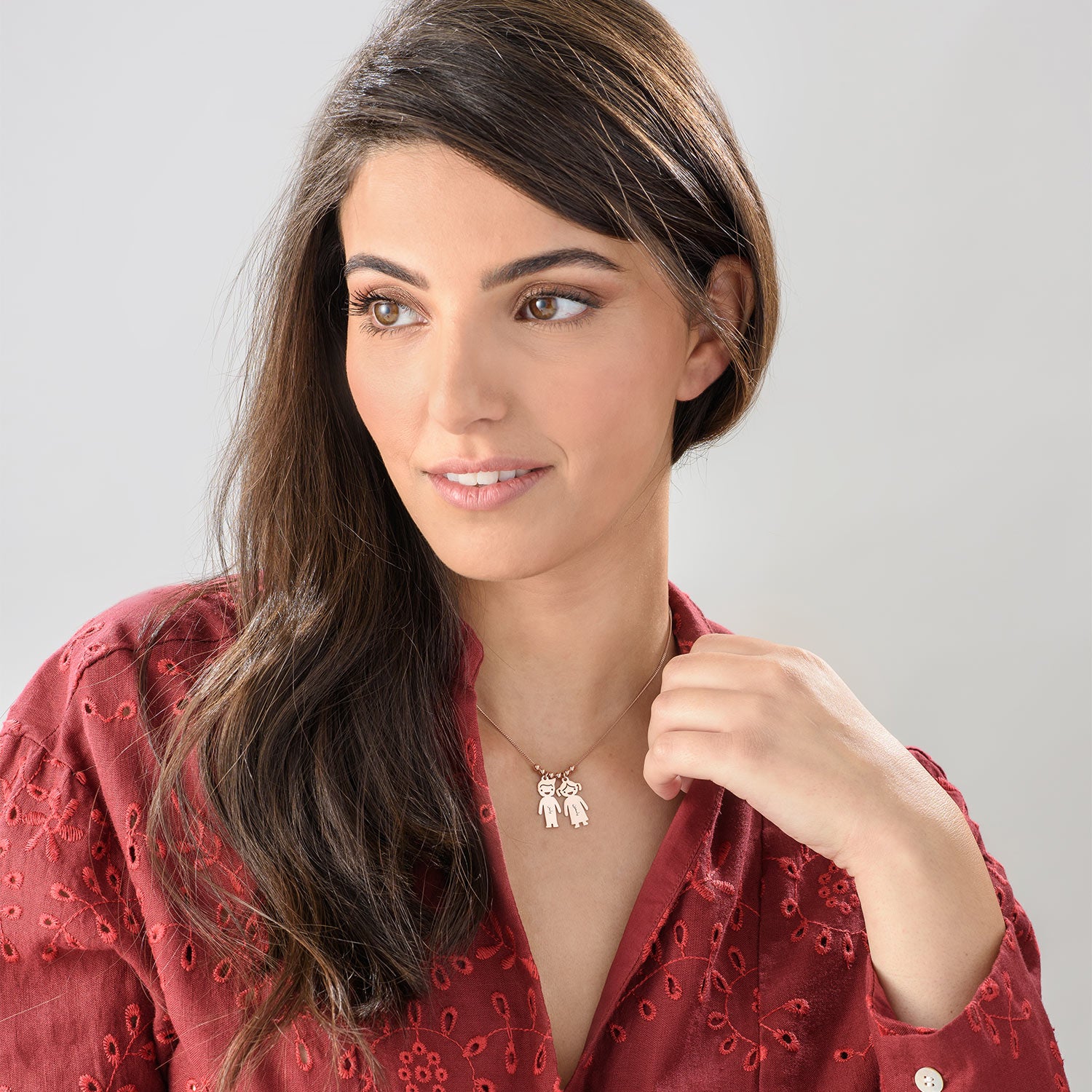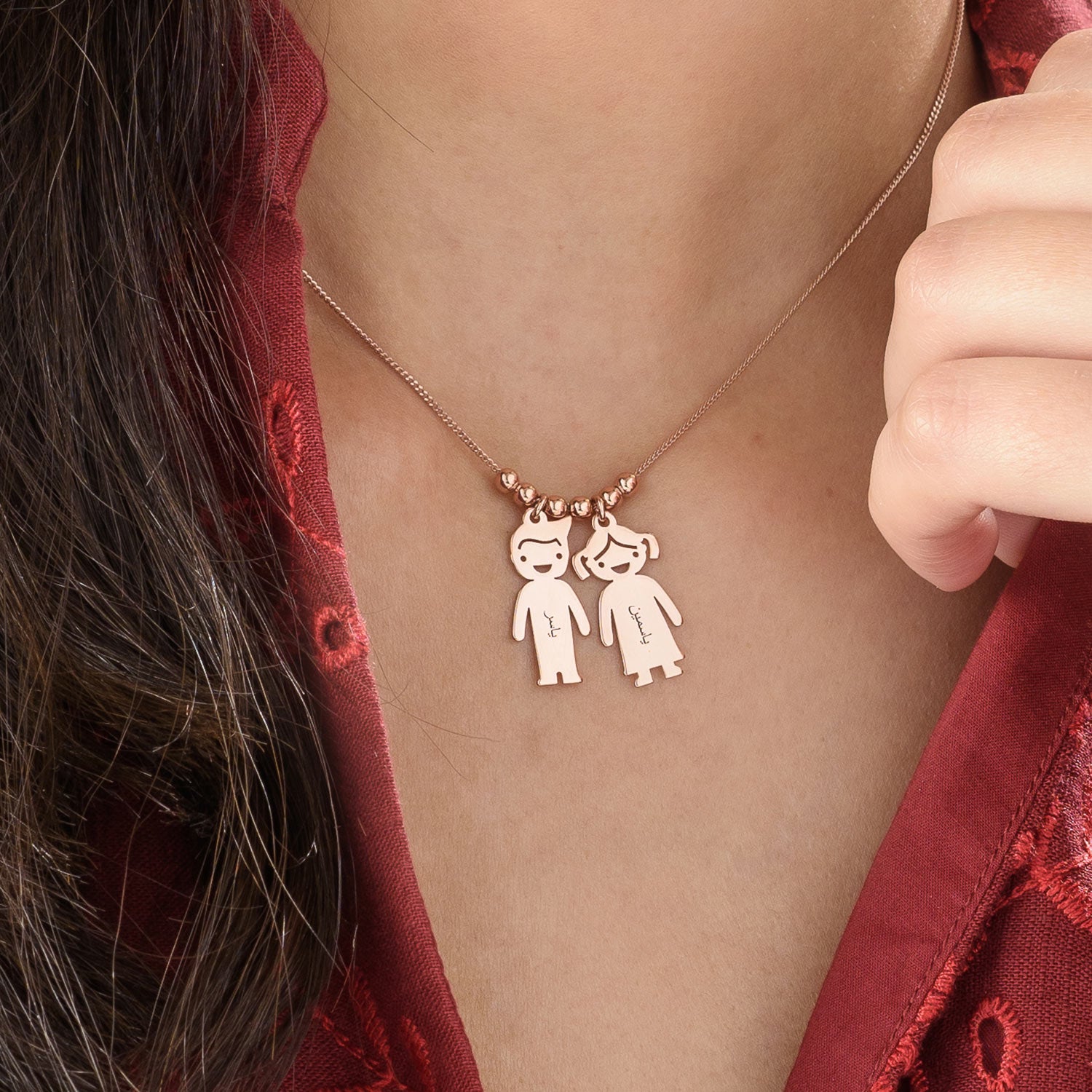 Mother's Necklace with Child Engraved Talismans in Rose Gold Plating
Dhs. 199.00
اختر المادة:
18 قيراط طلاء ذهب
Dhs. 199.00 AED
18 قيراط طلاء ذهب وردي
Dhs. 199.00 AED
الفضة الاسترليني
Dhs. 179.00 AED
Product Description:
Let's engrave the names of the ones you love on Mother's Chain with Engraved Baby Charm - Rose Gold Plating. You can order each chain with a charming boy/girl charm in a personalized variation of your choice. Then you can etch each baby charm with the name of the baby it symbolizes! Since you can have as many charms as you need, this charm chain makes the perfect gift for moms, granddaughters, and kids alike. It's a complete series for moms anywhere. This mother's necklace is made of rose gold plated over 0.925 sterling silver and hangs on an 18k rose gold plated box chain. Would you like to see other materials? We also have this mother of pearl necklace in sterling silver, 18k gold plated. Visit our collection of mom's necklaces to see other similar necklaces.
For safety instructions for children, please
click here
The inscription can be done in either English or Arabic
Size and material:
Chain type: box chain
Size: 35cm, 40cm, 45cm, 50cm, 55cm
Material: 18k rose gold plated sterling silver
Thickness: 0.7mm
Size: 22x11mm
SKU: