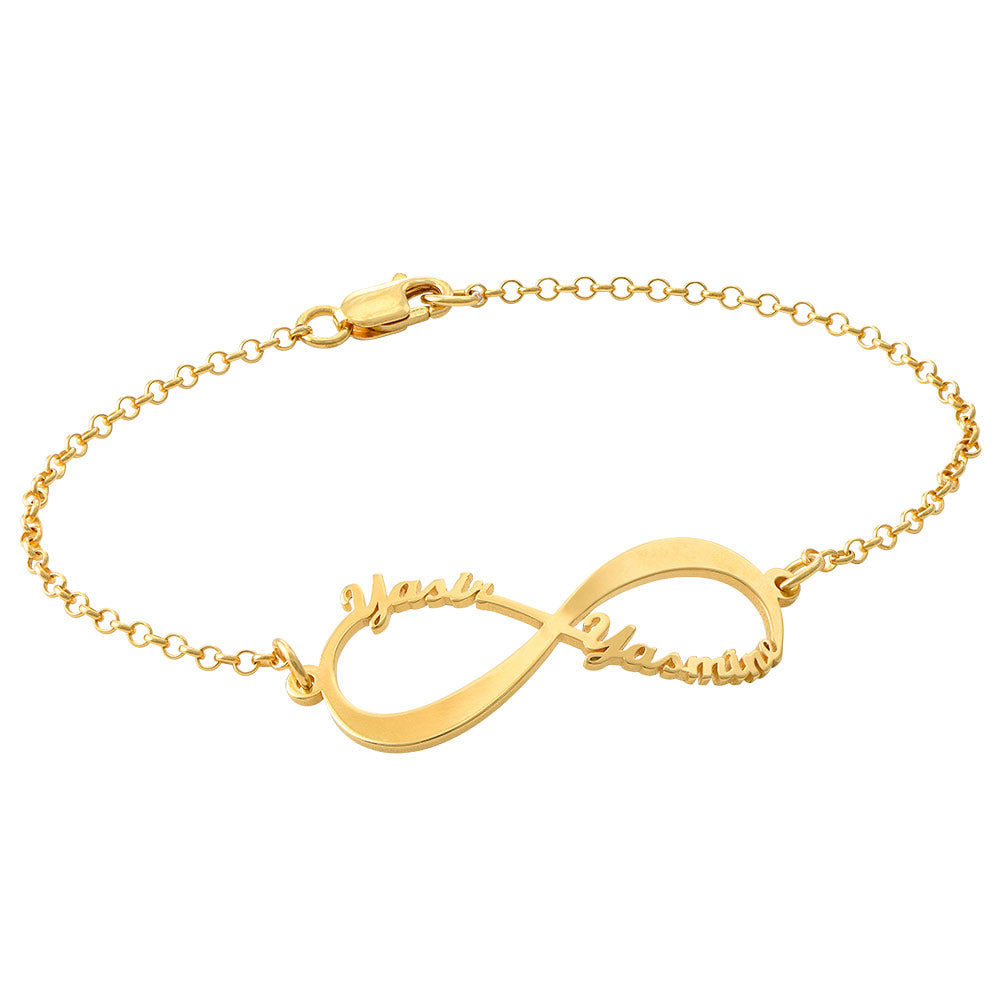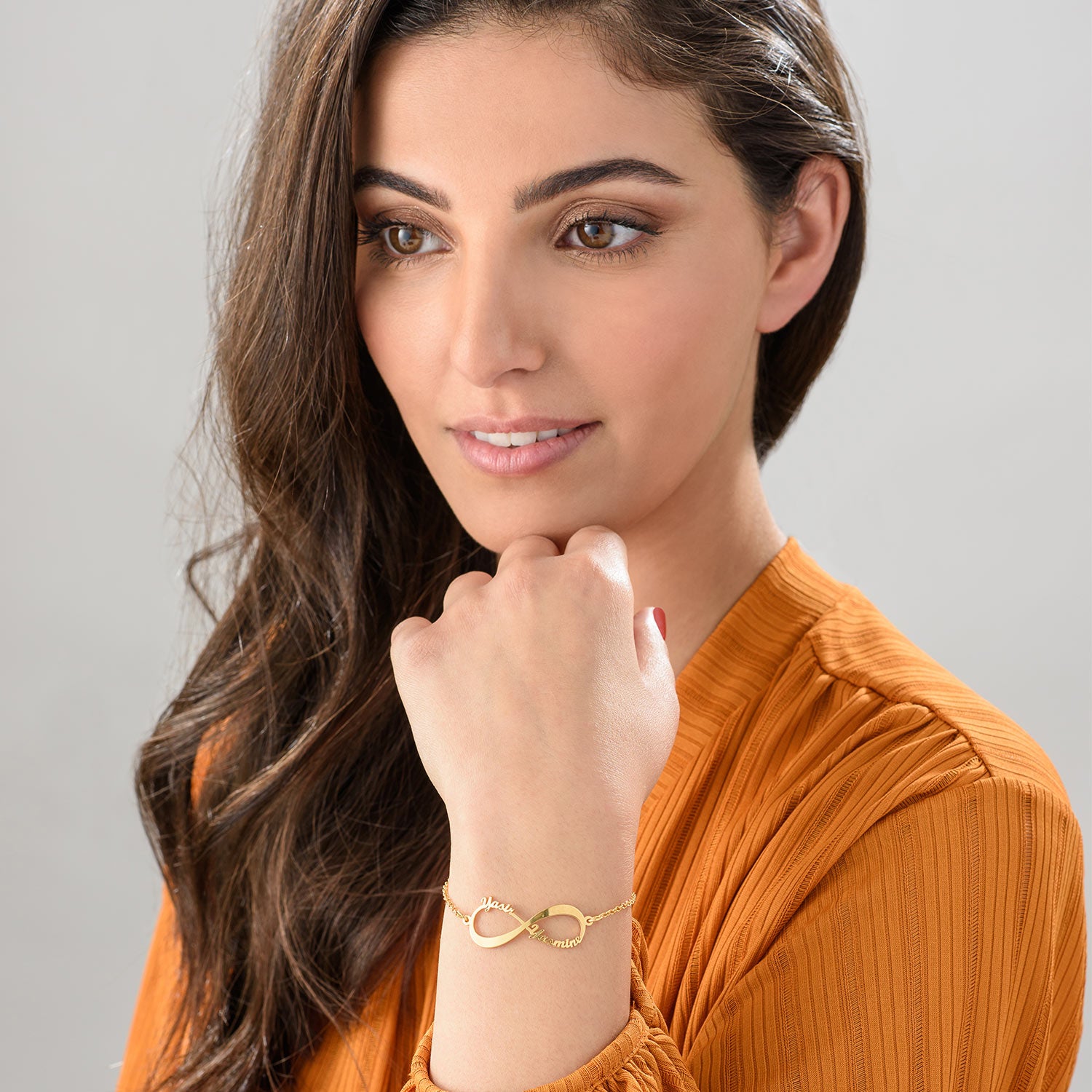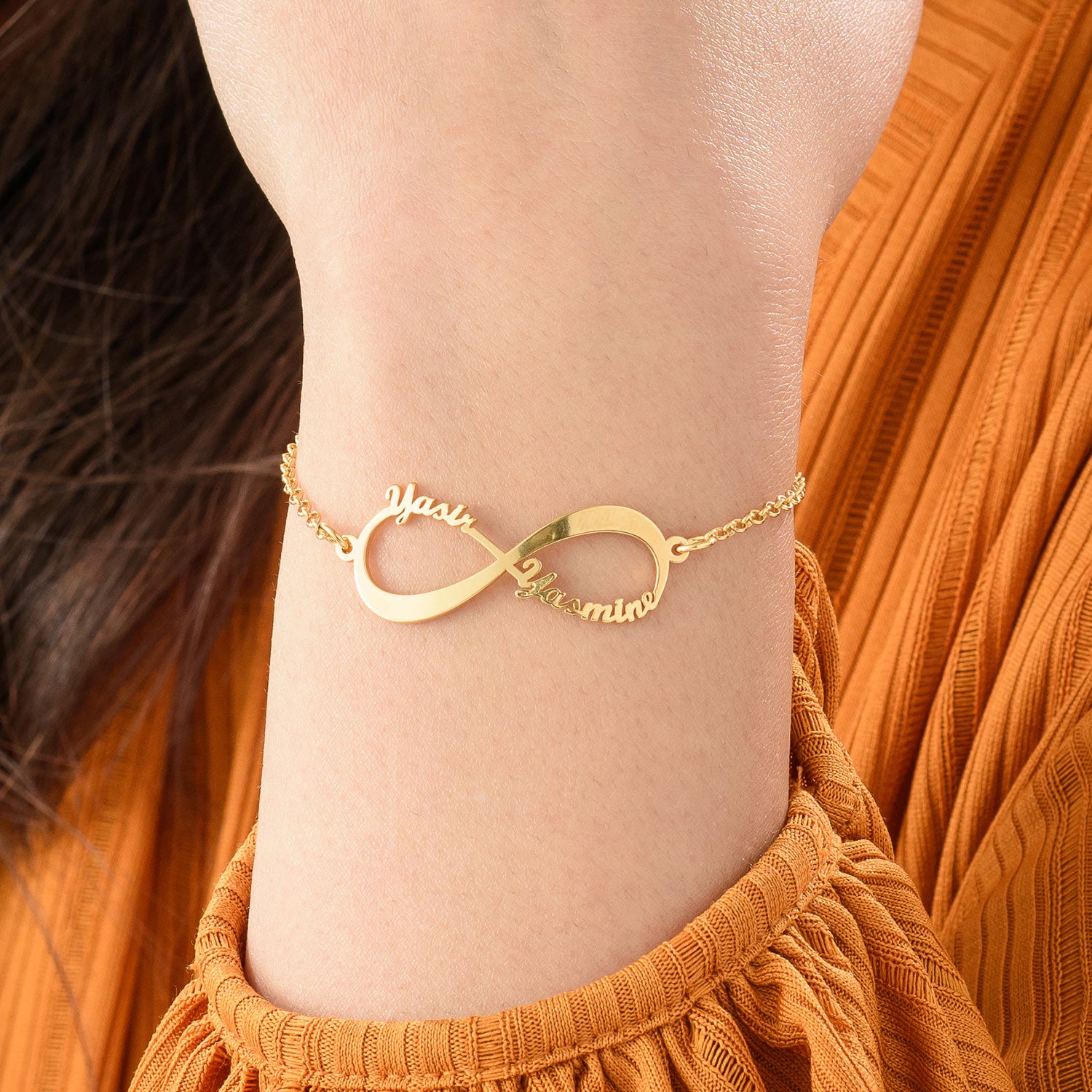 Infinity bracelet with names in 18k gold plating
Dhs. 219.00
Product Description:
Quite simply: it's generous! Let an infinity bracelet with a name, date, or words with a special meaning become something personal. Perfect for an expression of love, friendship, or a personal commitment, it stretches on a soft rolo chain to create a look that complements a variety of favorite styles. Made of finely shimmering gold over 0.925 sterling silver, this is a stunning gift for all occasions for that special someone.
For safety instructions for children, please
click here
Engraving can be done with English characters only.
Size and material:
Chain type: Rolo chain
Size: 14cm + 4cm, 17.5cm + 4cm
Material: sterling with 18k gold plated
Thickness: 1.1mm
Size: 16x40mm
SKU: