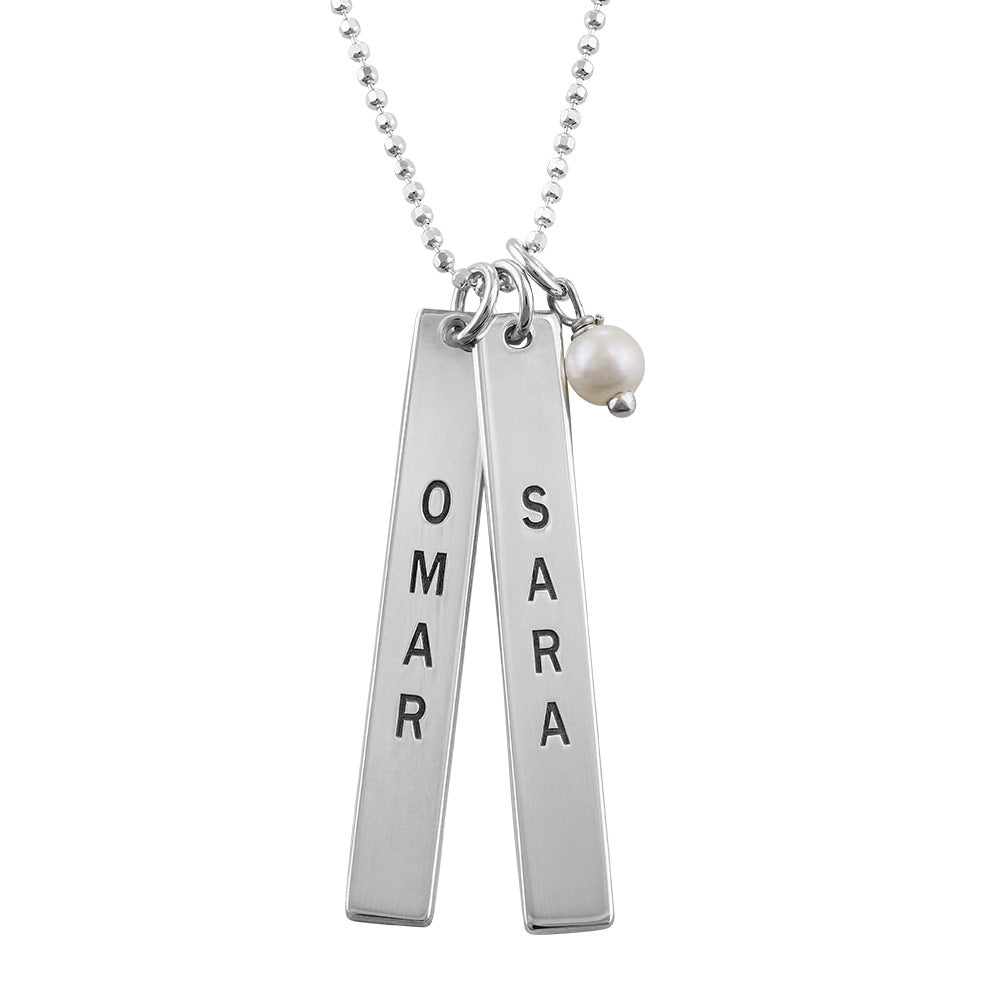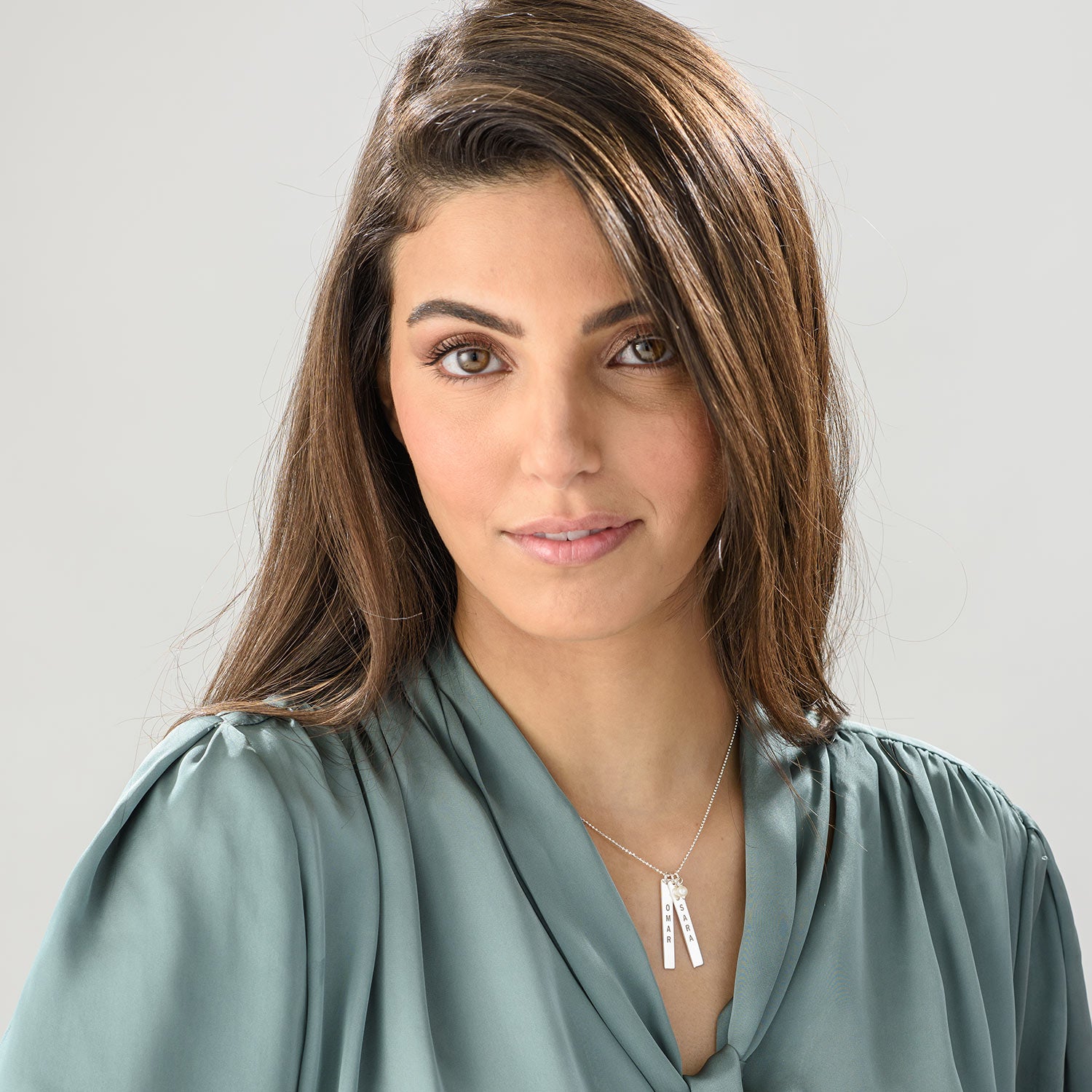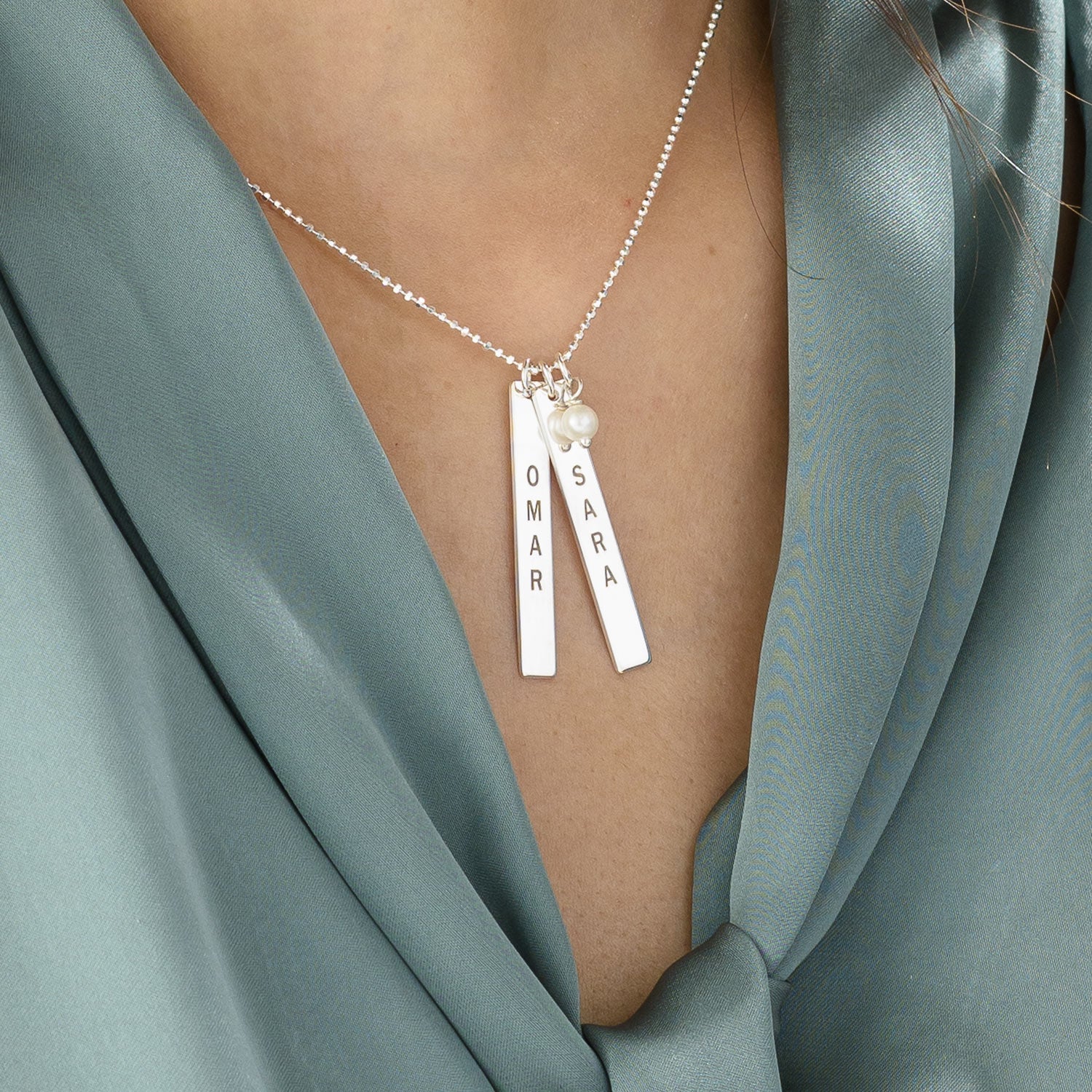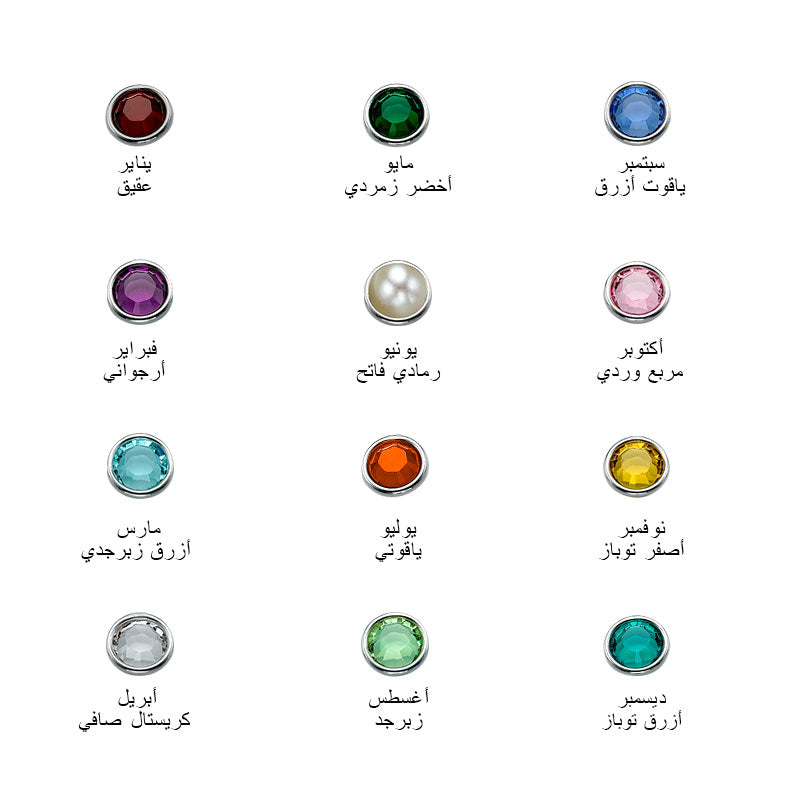 Vertical bar necklace in sterling silver
Dhs. 149.00
Product Description:
This engraved mother necklace is the perfect gift for all occasions honoring family heritage. Displaying up to six engraved names that rhyme with beautiful Swarovski crystal gemstones, they dangle from a matching engraved love chain in 18k rose gold plated over 0.925 sterling silver. Like the rest of the gold chains with the names of the girls in our collection, this piece can also be obtained in your choice of sterling silver, gold plating.
For safety instructions for children, please
click here
Engraving can be done with English characters only.
Size and material:
Chain type: bead chain
Size: 35cm, 40cm, 45cm, 50cm, 55cm
Material: sterling silver
Thickness: 0.7mm
Size: 35x5mm
SKU: