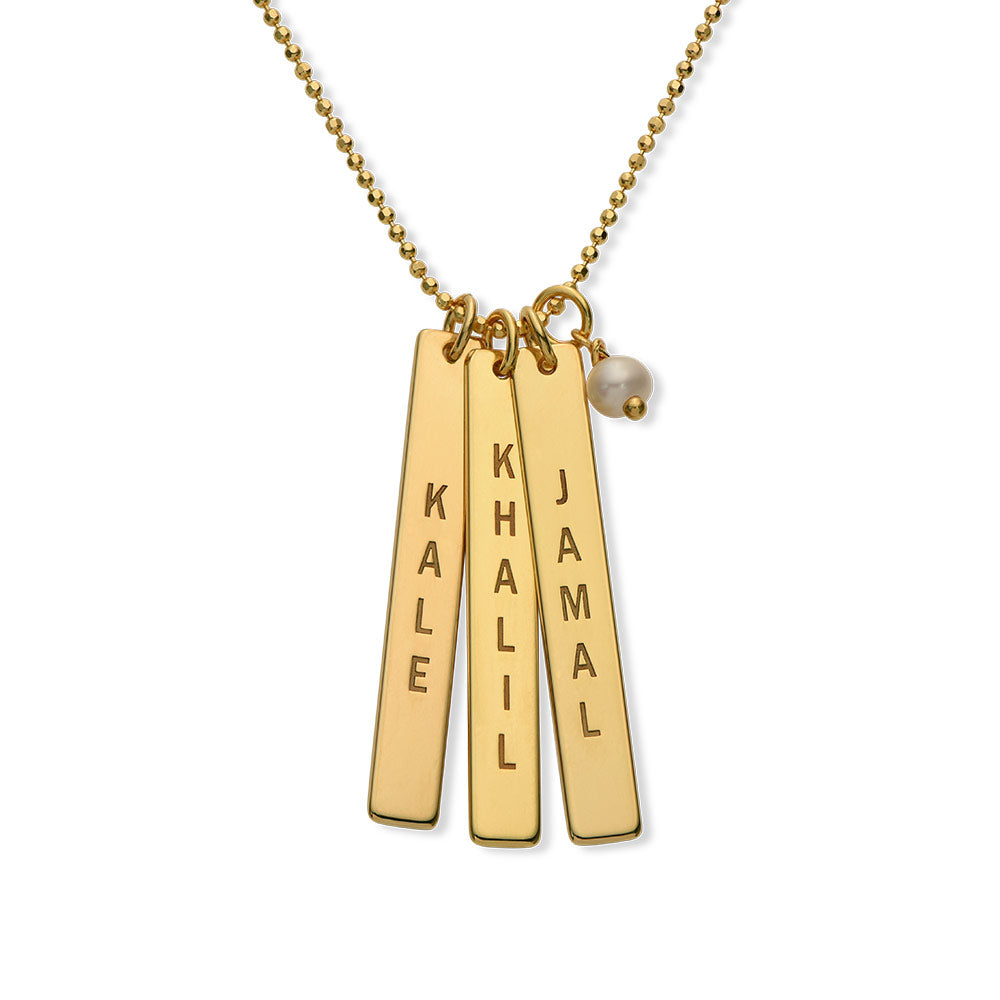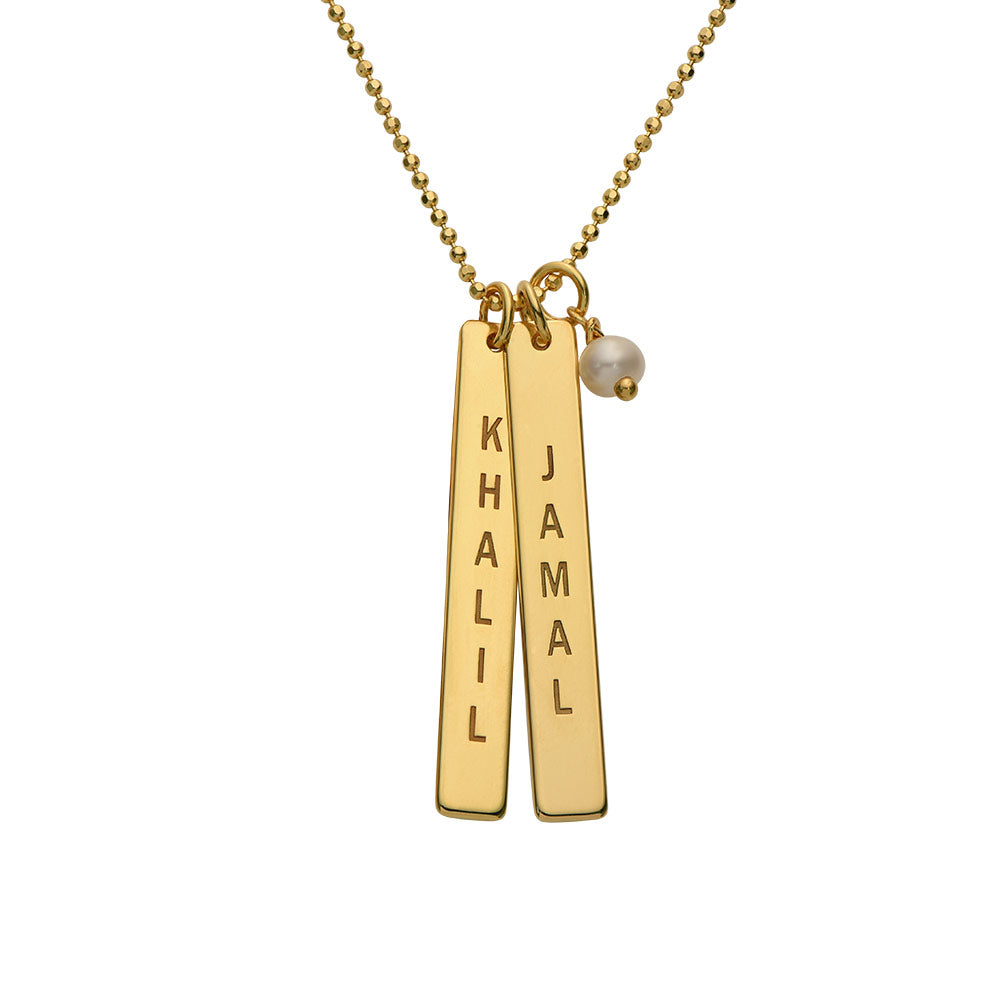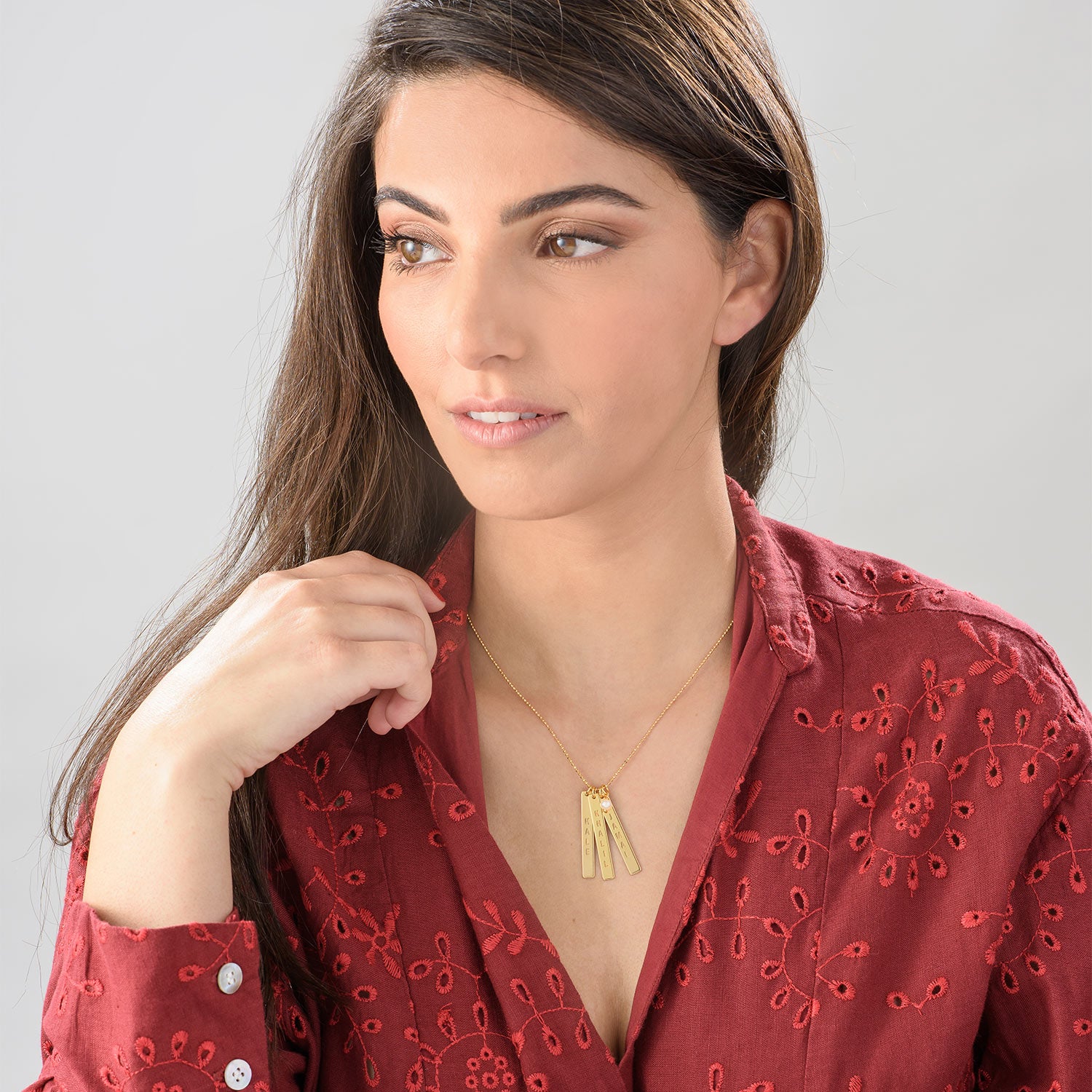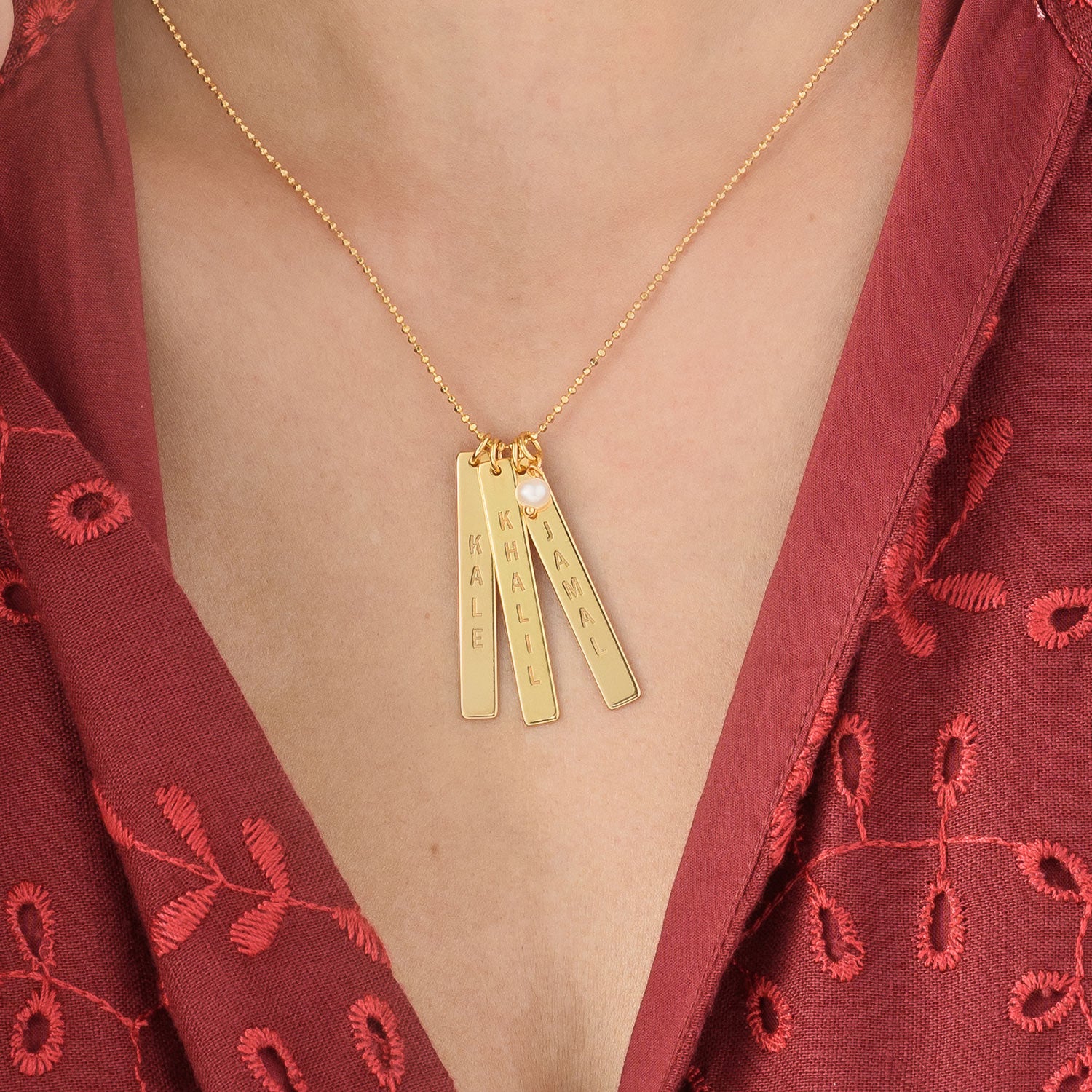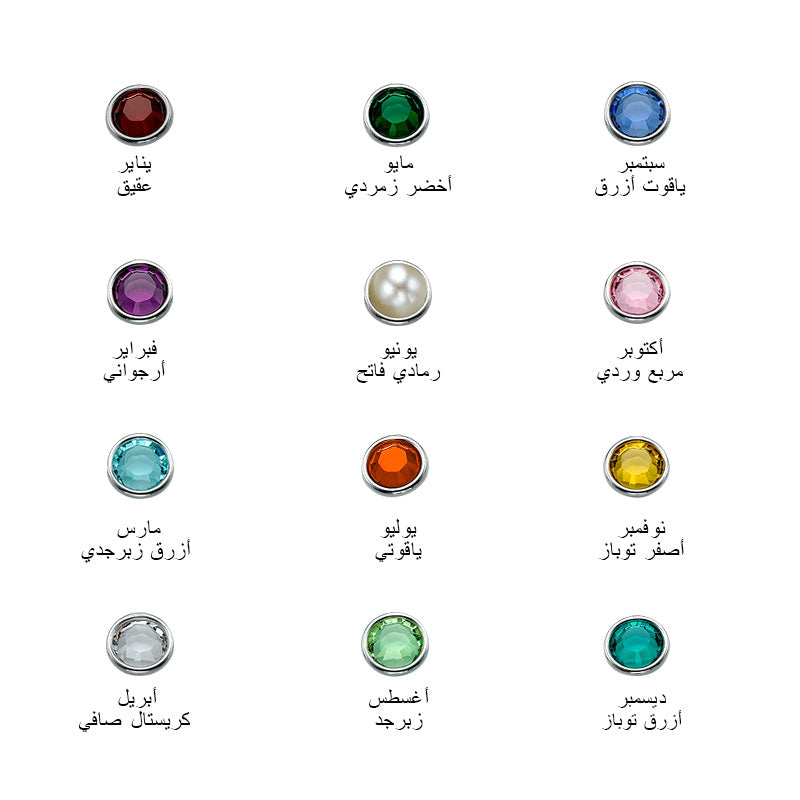 Vertical bar necklace engraved with 18 karat gold plating
Dhs. 169.00
Product Description:
A modern addition to our range of traditional mother's chains, this engraved vertical bar chain makes a wonderful all-occasion gift for mom or grandma. Perfect for Mother's Day, her birthday, or any other holiday, it features three vertical bands that can be customized with the names of your choice, as well as sparkling gemstone charms for personal entertainment that she will love to wear with her variety of favorite outfits. This triangular triangular charm chain is made of 18k gold plated over 0.925 sterling silver plated. This popular style is also found in sterling silver and 18k rose gold plating. Do you like the look and would like to see more of it? Shop our range of gold chains with baby names.
For safety instructions for children, please
click here
Engraving can be done with English characters only.
Size and material:
Chain type: bead chain
Size: 35cm, 40cm, 45cm, 50cm, 55cm
Material: sterling with 18k gold plated
Thickness: 0.7mm
Size: 35x5mm
SKU: