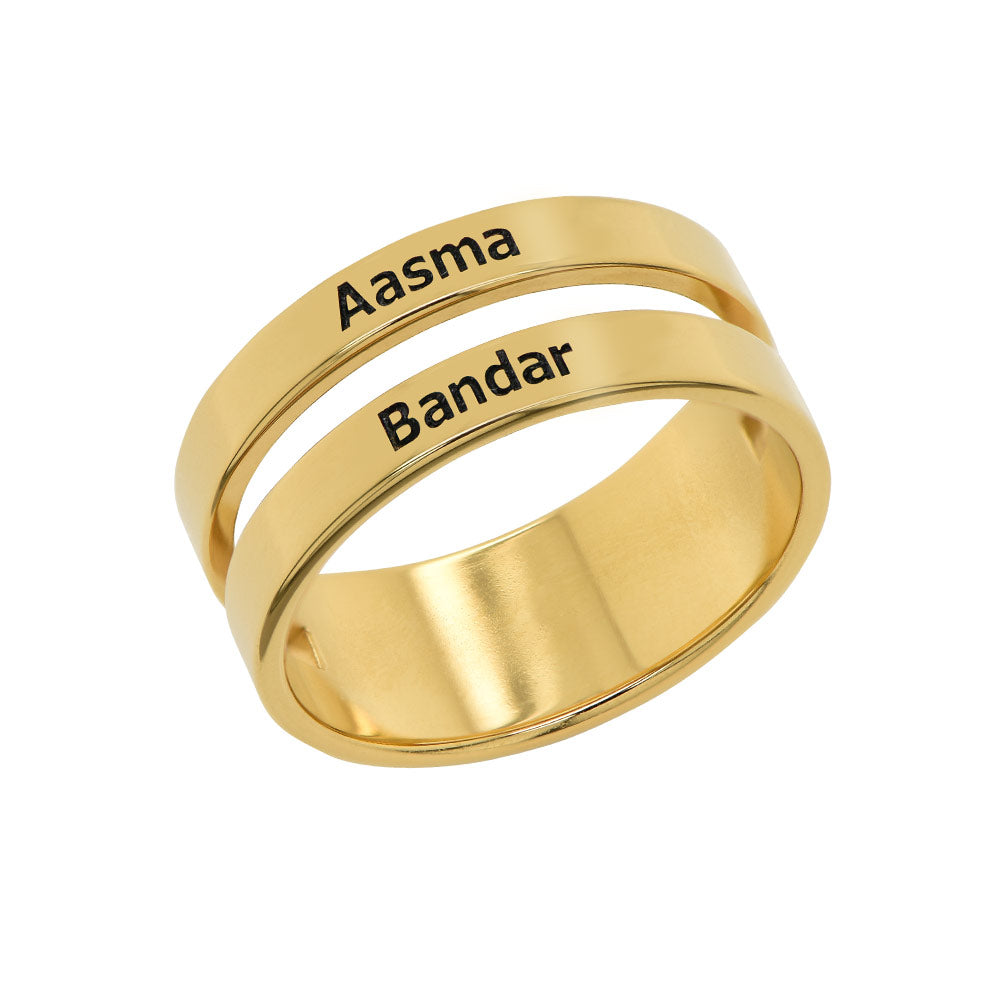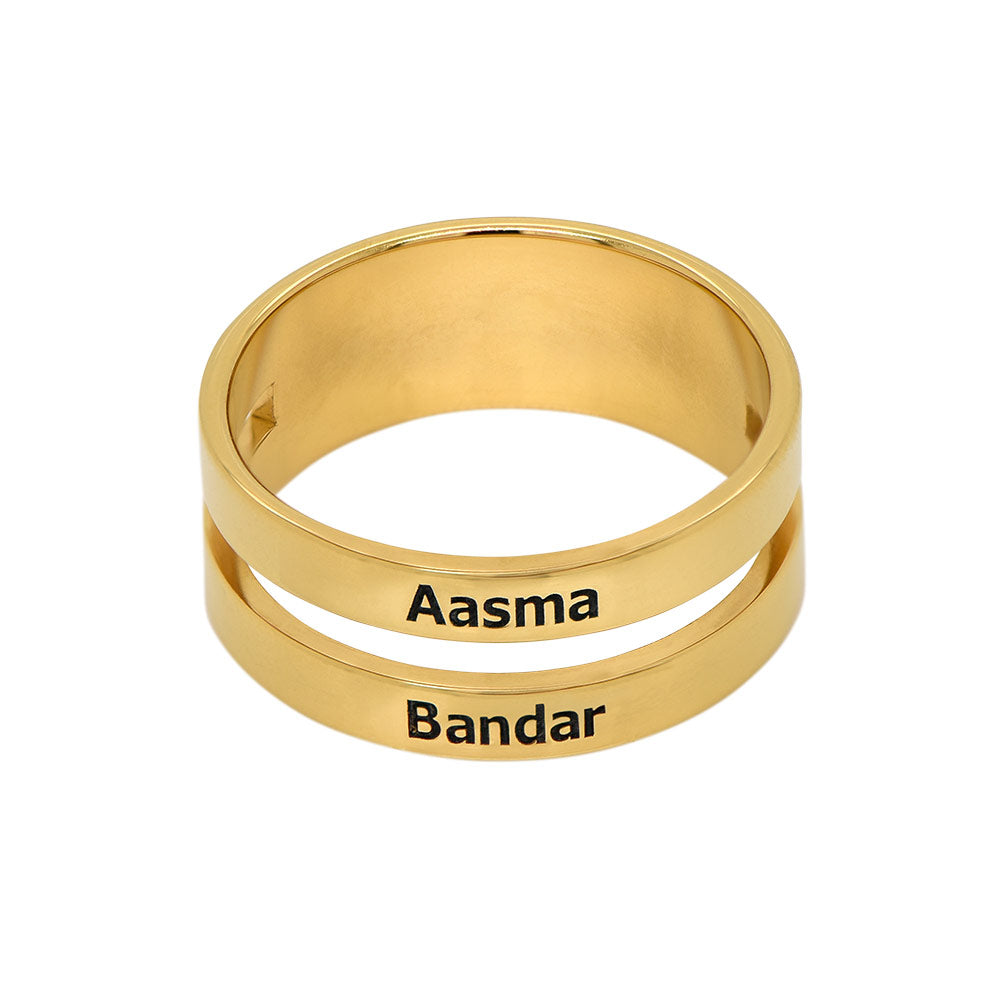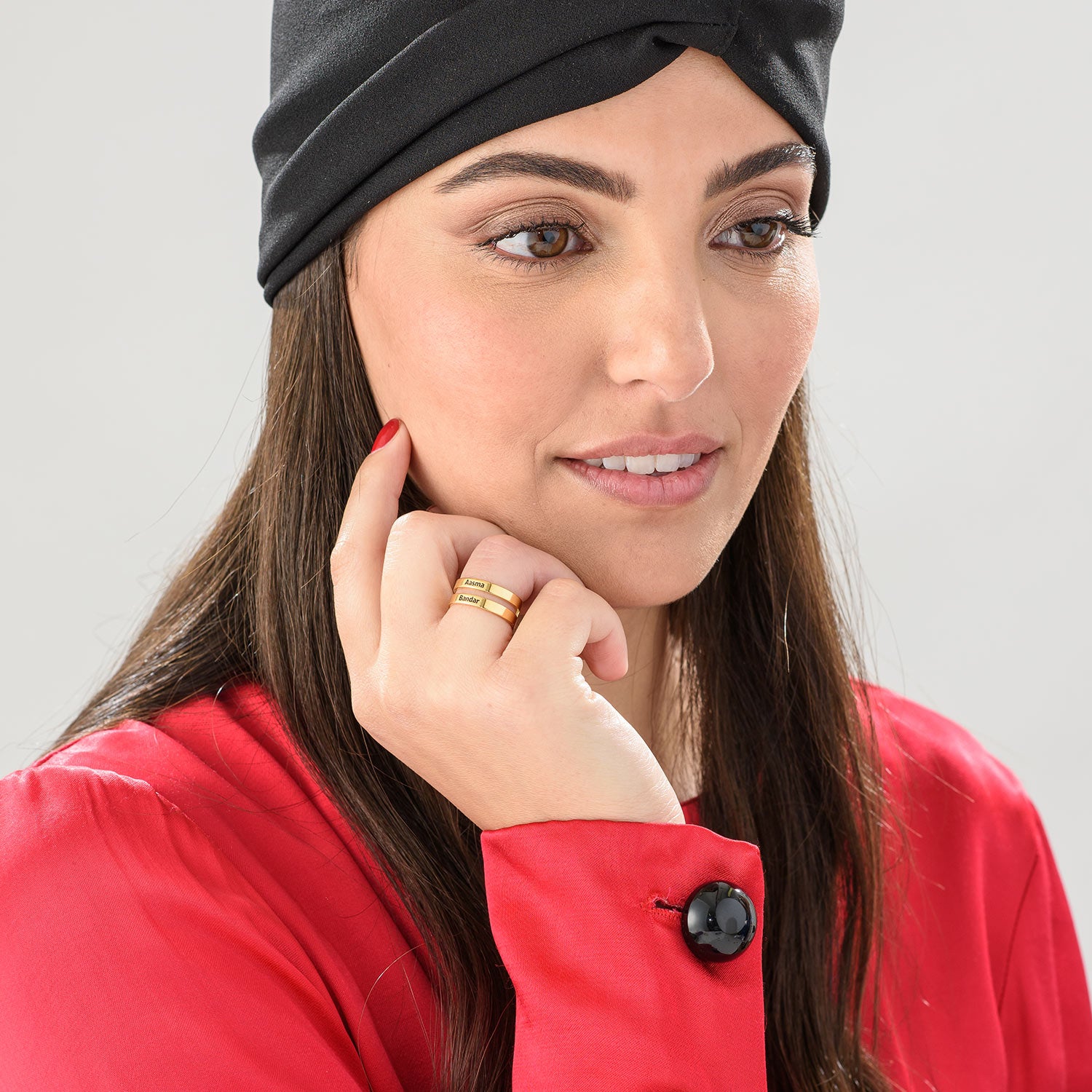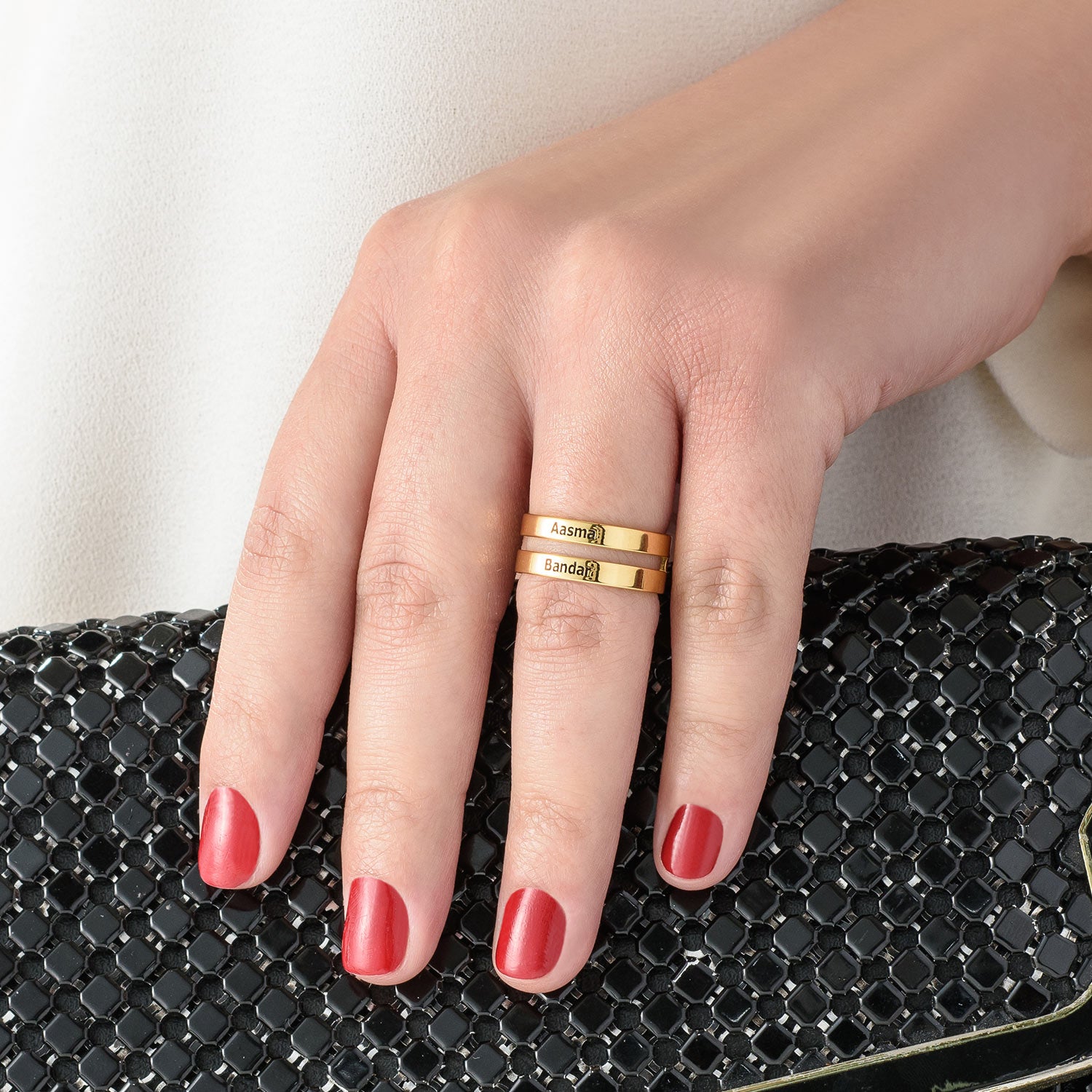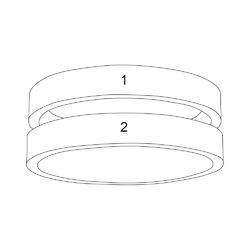 Gold plated ring with two names
Dhs. 249.00
Product Description:
Add a modern touch to your jewelry collection by customizing this double name ring engraved with a name or word on each ring. This ring is made of sterling silver with gold plating and is also available in silver and gold plating. Are you looking for additional rings? Check out our range of engraved rings.
For safety instructions for children, please
click here
Engraving can be done with English characters only.
Size and material:
Material: sterling with 18k gold plated
Thickness: 1.1mm
Measurements: 7.7 mm
SKU: