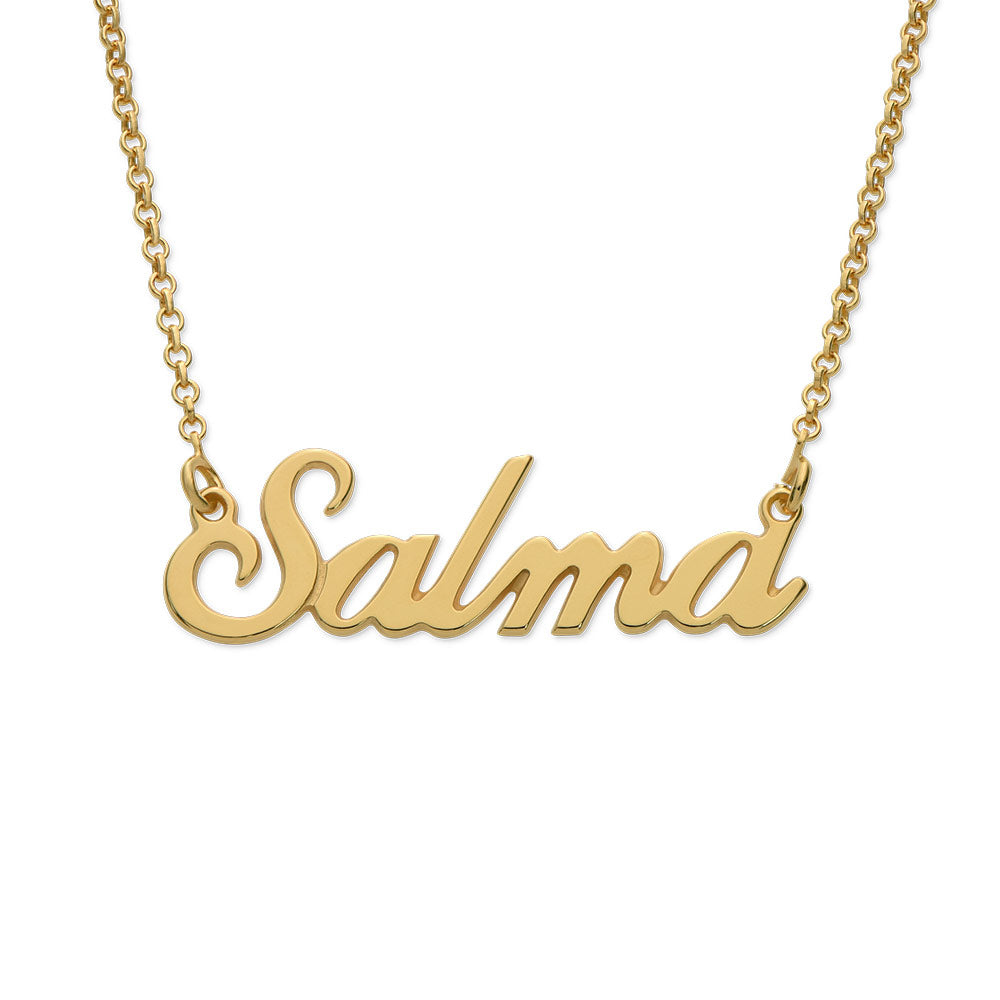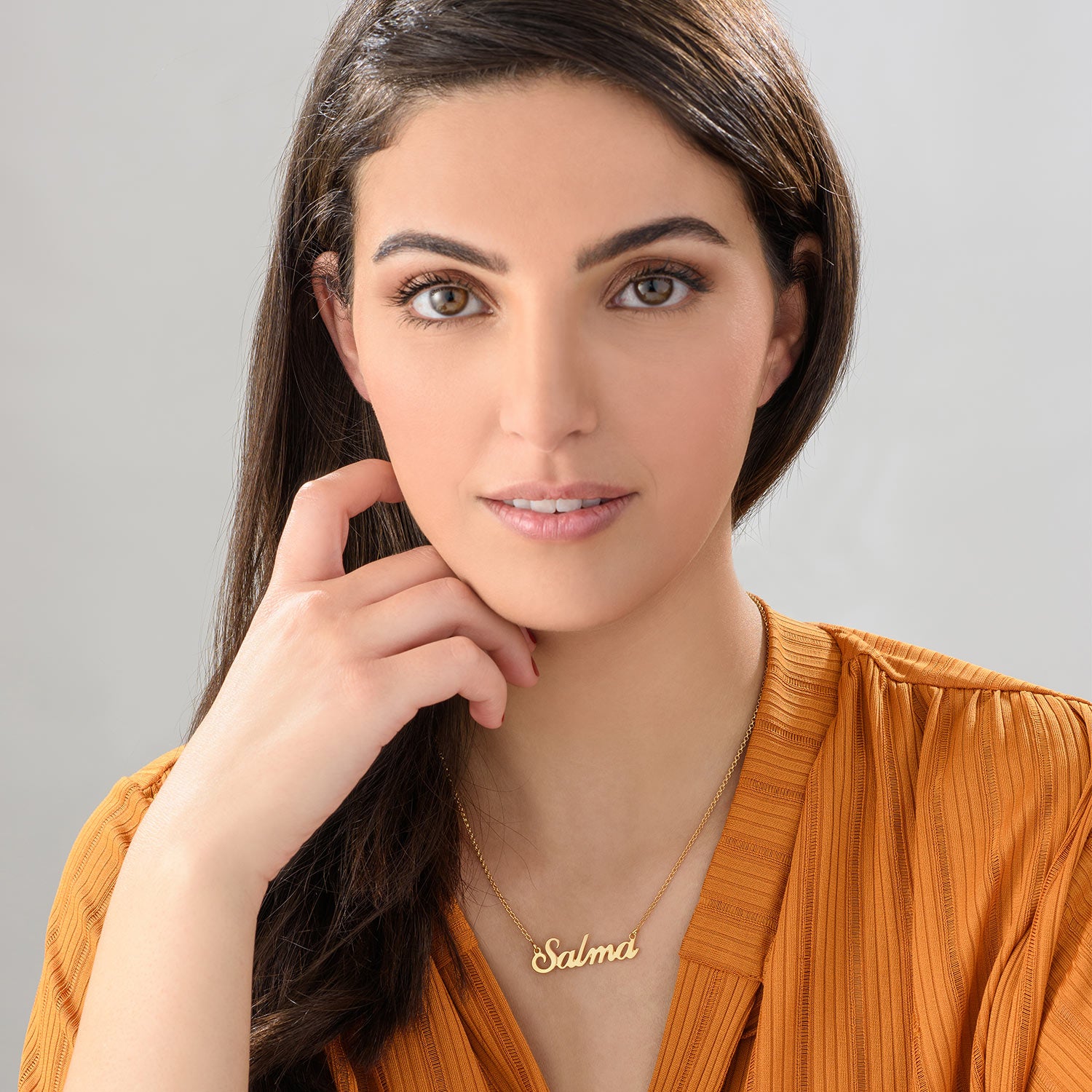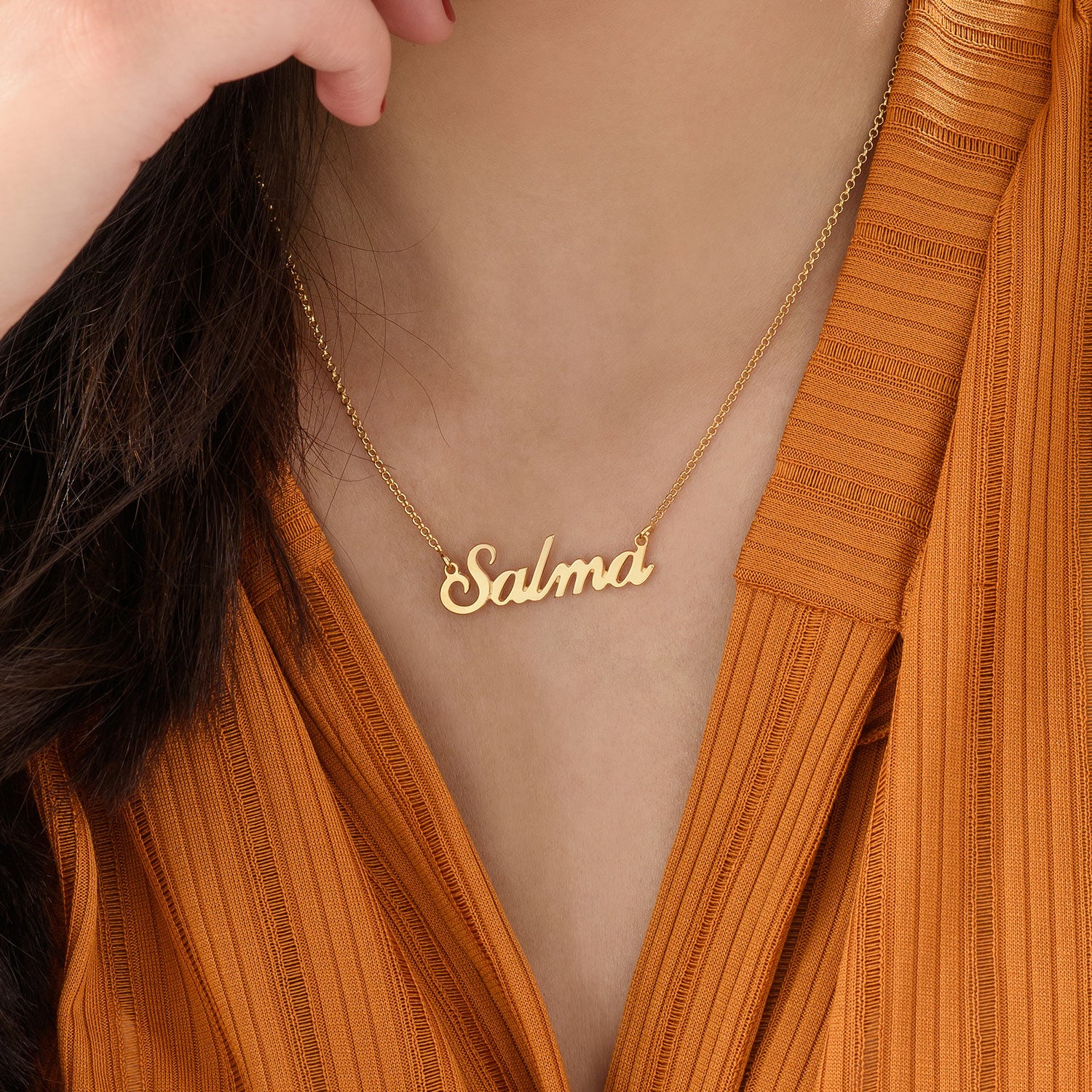 Classic necklace with custom name in 18k gold plated
Dhs. 179.00
Product Description:
Flaunt your personality with this classic personalized name chain in 18k gold plating. Perfect for dressing up with every fashion favourite, from summer dresses to warm weather sweaters, to exude a beautiful glow. Name strings like this one are perfect for customizing your own personal and last name, a nickname, the name of your spouse or child, or even a specific word that gives you a statement about who you are. A perfect addition to your jewelry collection, this beautiful chain is also a perfect gift for almost everyone you appreciate!
For safety instructions for children, please
click here
Engraving can be done with English characters only.
Size and material:
Chain type: Rolo chain
Size: 35cm, 40cm, 45cm, 50cm, 55cm
Material: sterling with 18k gold plated
Thickness: 0.7mm
Size: 6-11mm
SKU: