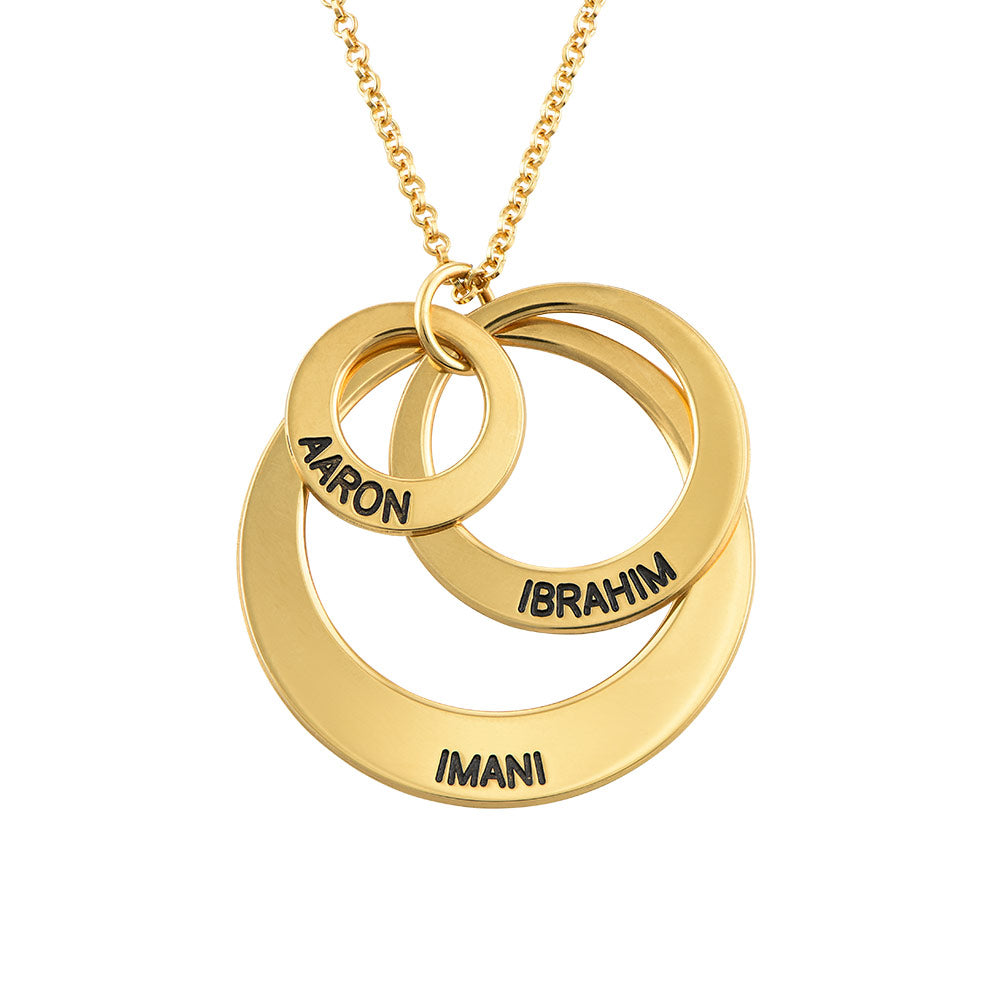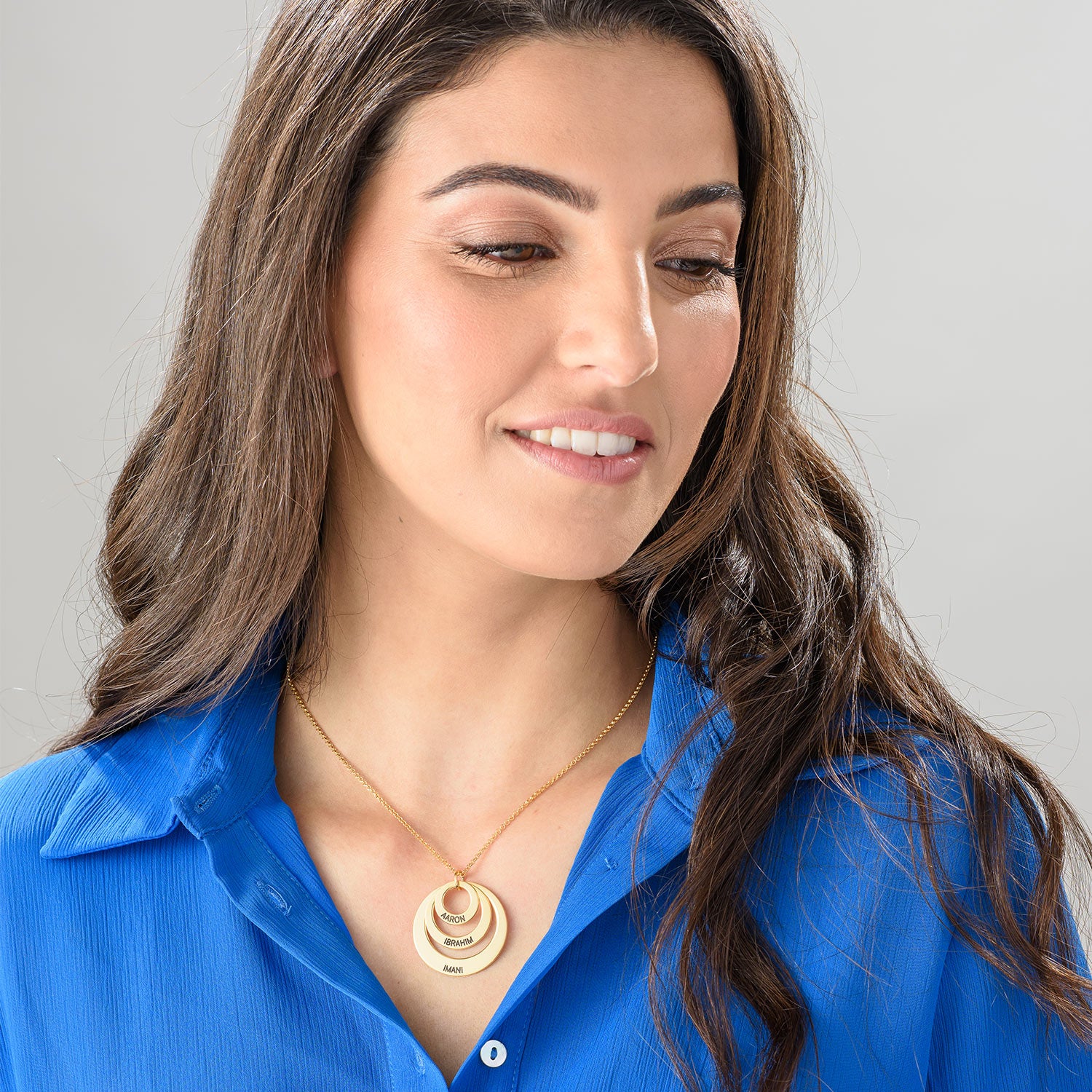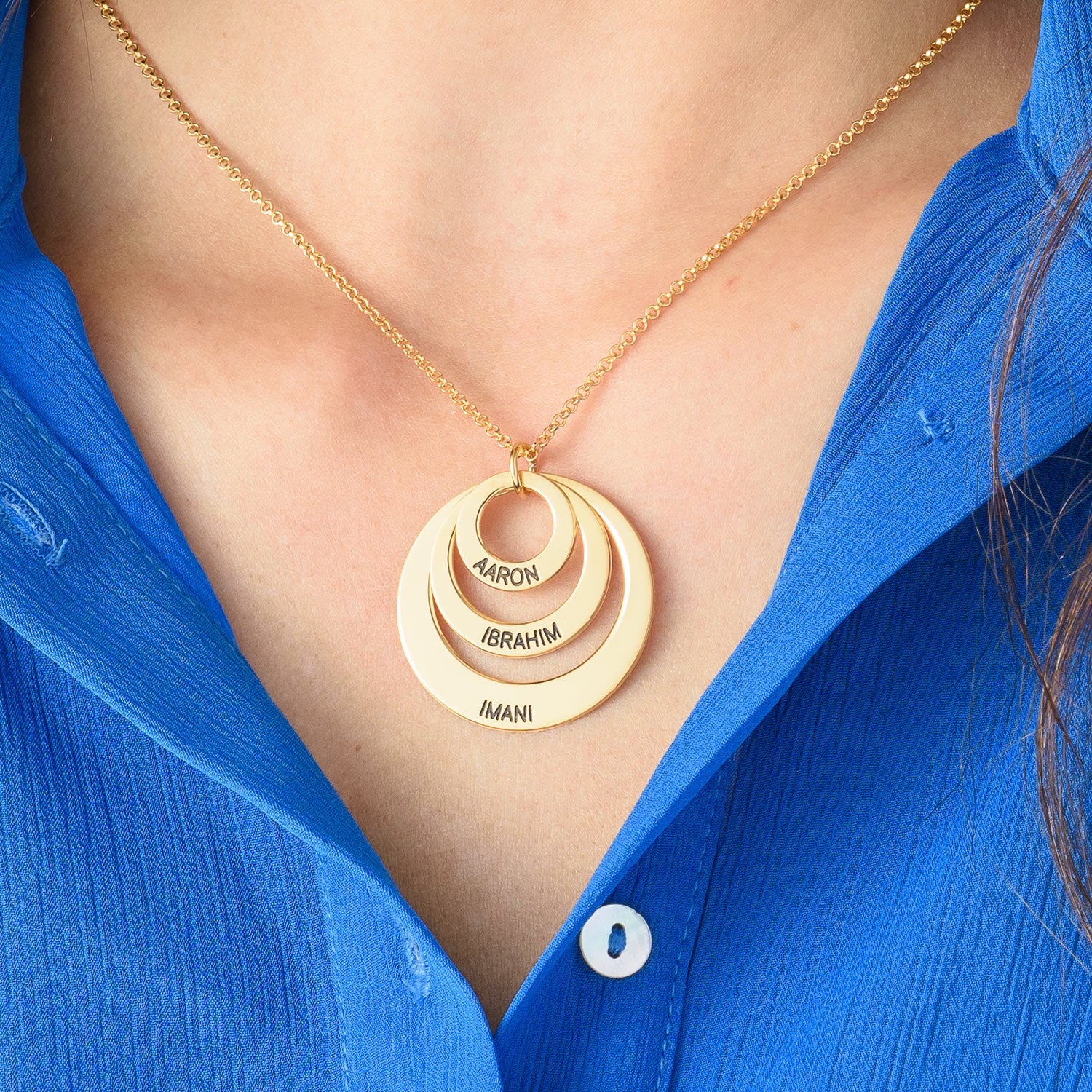 Jewels for Moms - 3 Discs Necklace in 18k Gold Plating
Dhs. 249.00
Product Description:
A Mother-Baby Chain That Shows Love and Appreciation Our Mom Jewelry - Three Disc Chain in 18k Gold Plating is a step up from our popular two disc necklace for moms. With the glitter of three circles that you can turn into something personal for your children with their names, the name of the mother, the father, an individual child, the names of the mother and two sons, or three words of great significance and admiration, this sophisticated chain looks amazing with all her favorite outfits. Made with 18k gold plated over 0.925 sterling silver, it hangs from an 18k gold plated rolo chain. Do you want other options? Like other personal jewelry for mothers.
For safety instructions for children, please
click here
Engraving can be done with English characters only.
Size and material:
Chain type: Rolo chain
Size: 35cm, 40cm, 45cm, 50cm, 55cm
Material: sterling with 18k gold plated
Thickness: 0.7mm
Size: 32x32mm
SKU: