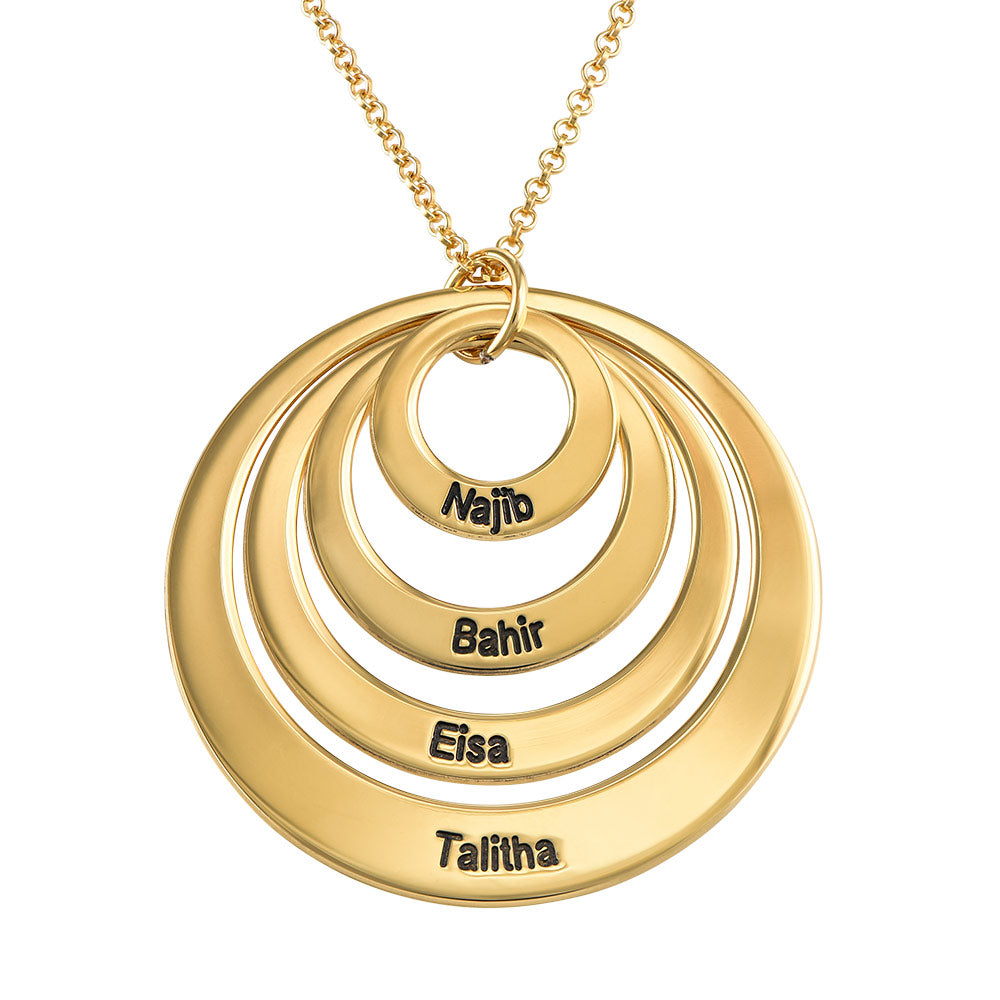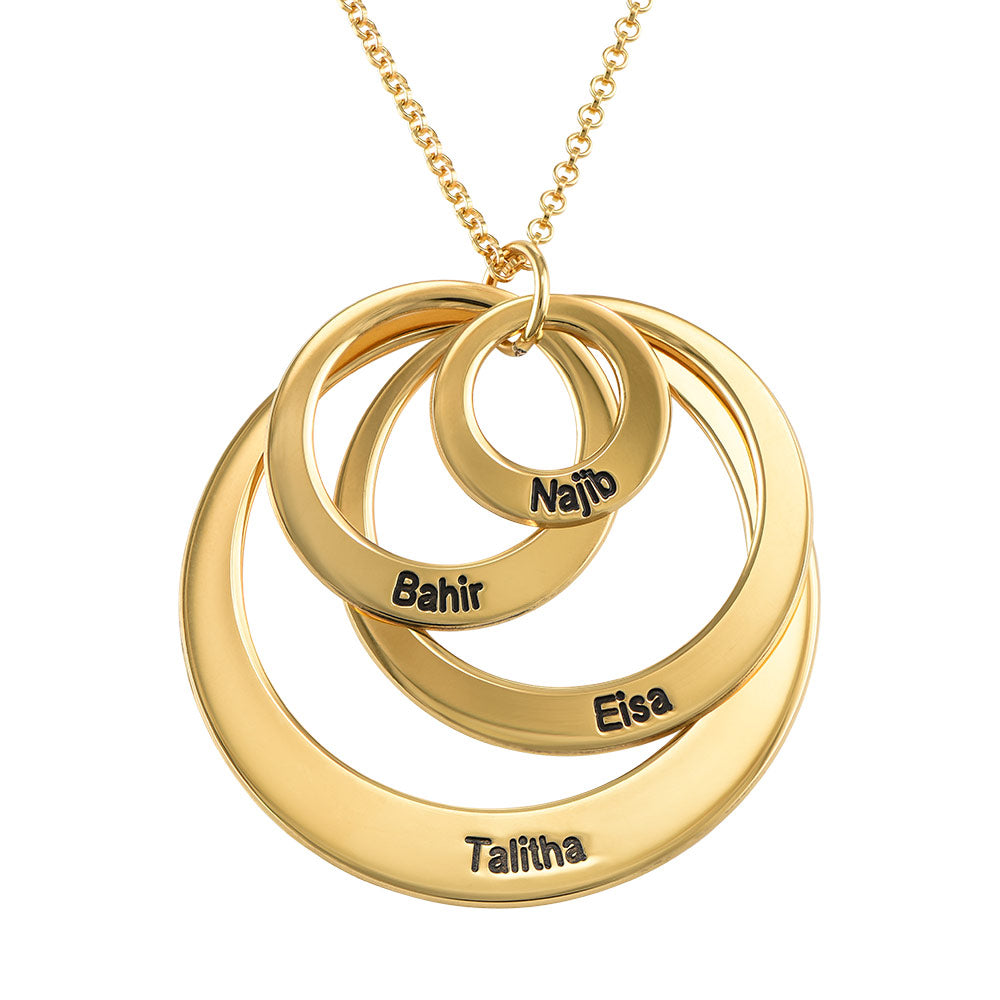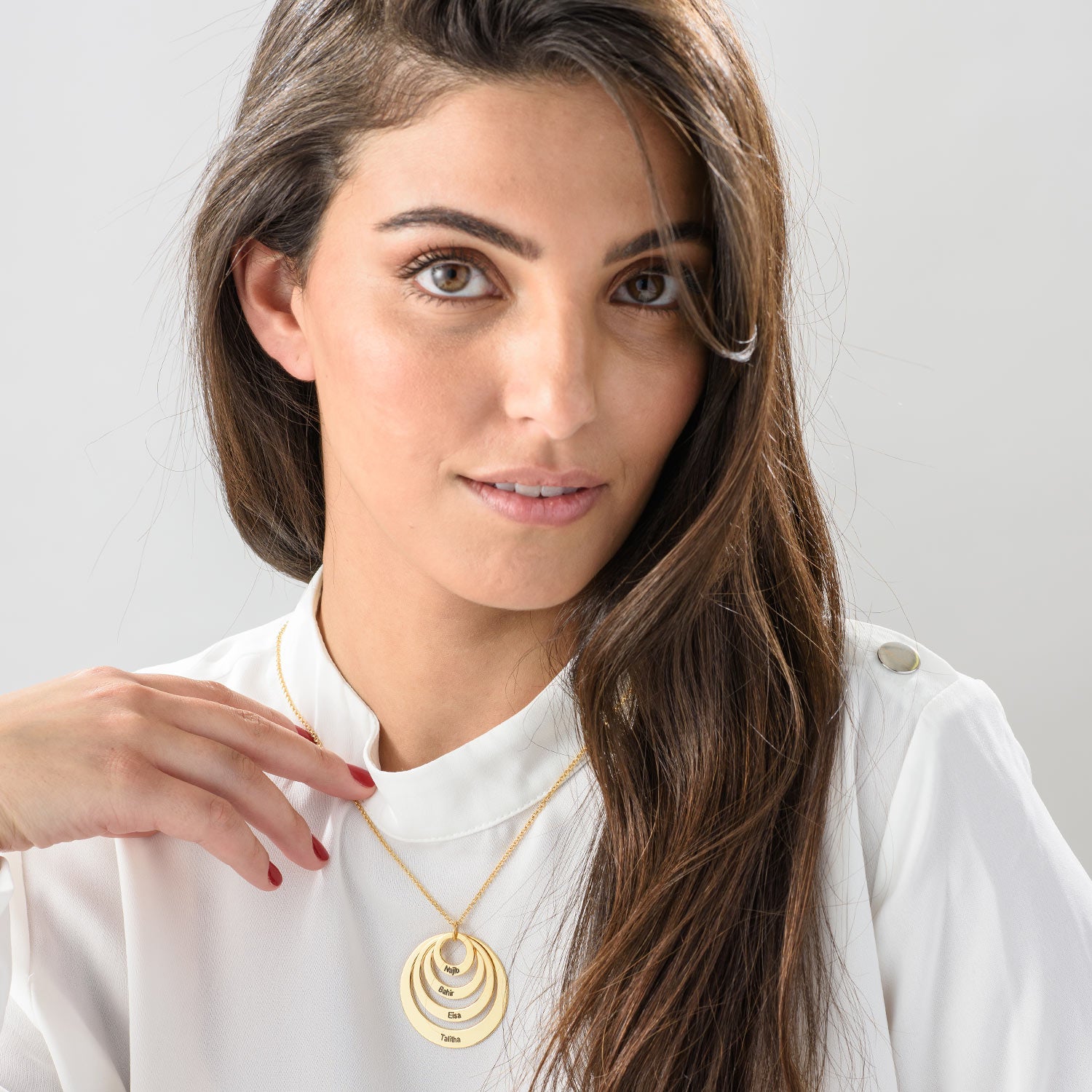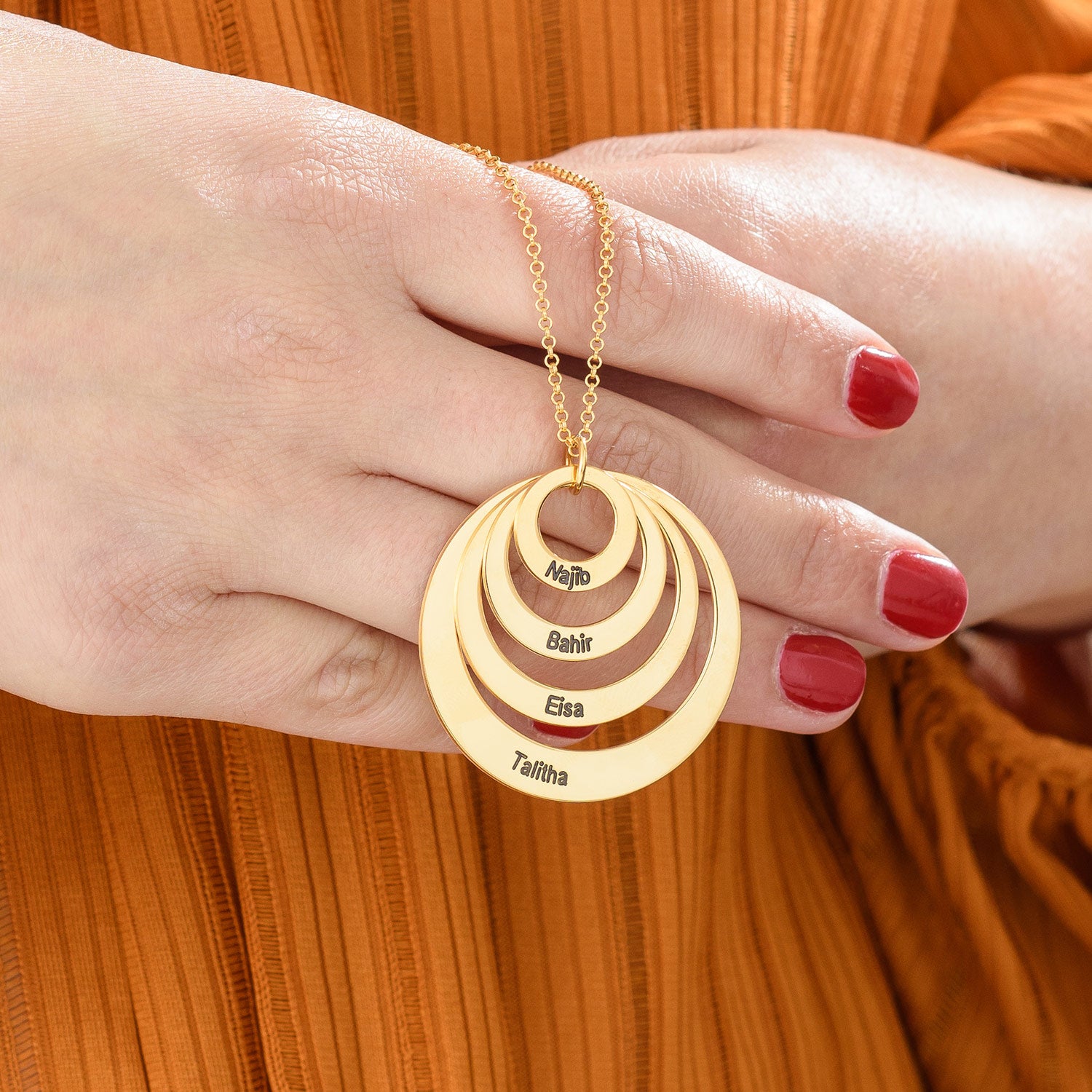 Pendant with 4 open circles and gold plated engraving
Dhs. 299.00
Product Description:
Treat mom or dad to a gift for all occasions that they will love. Whether you're looking for a way to celebrate Mother's Day, her birthday, or a special holiday, this four open circle chain in gold plating is sure to make an impression with a smile on her face. Showcasing a striking blend of cuteness and subtlety, they go with anything: from strapped sundresses to cozy little sweaters, and go effortlessly with casual looks. And luxurious dress. This personalized family chain is made of sterling silver and beautiful 18k gold plating, and hangs from a matching rolo chain. Matching is easy: easily select four names or words to create a unique masterpiece. Did you like the look and want to see more? Browse our website: Mothers Chains Collection. They are sure to love these trendy chains. located in
For safety instructions for children, please
click here
Engraving can be done with English characters only.
Size and material:
Chain type: Rolo chain
Size: 35cm, 40cm, 45cm, 50cm, 55cm
Material: sterling with 18k gold plated
Thickness: 0.7mm
Size: 40x40mm
SKU: