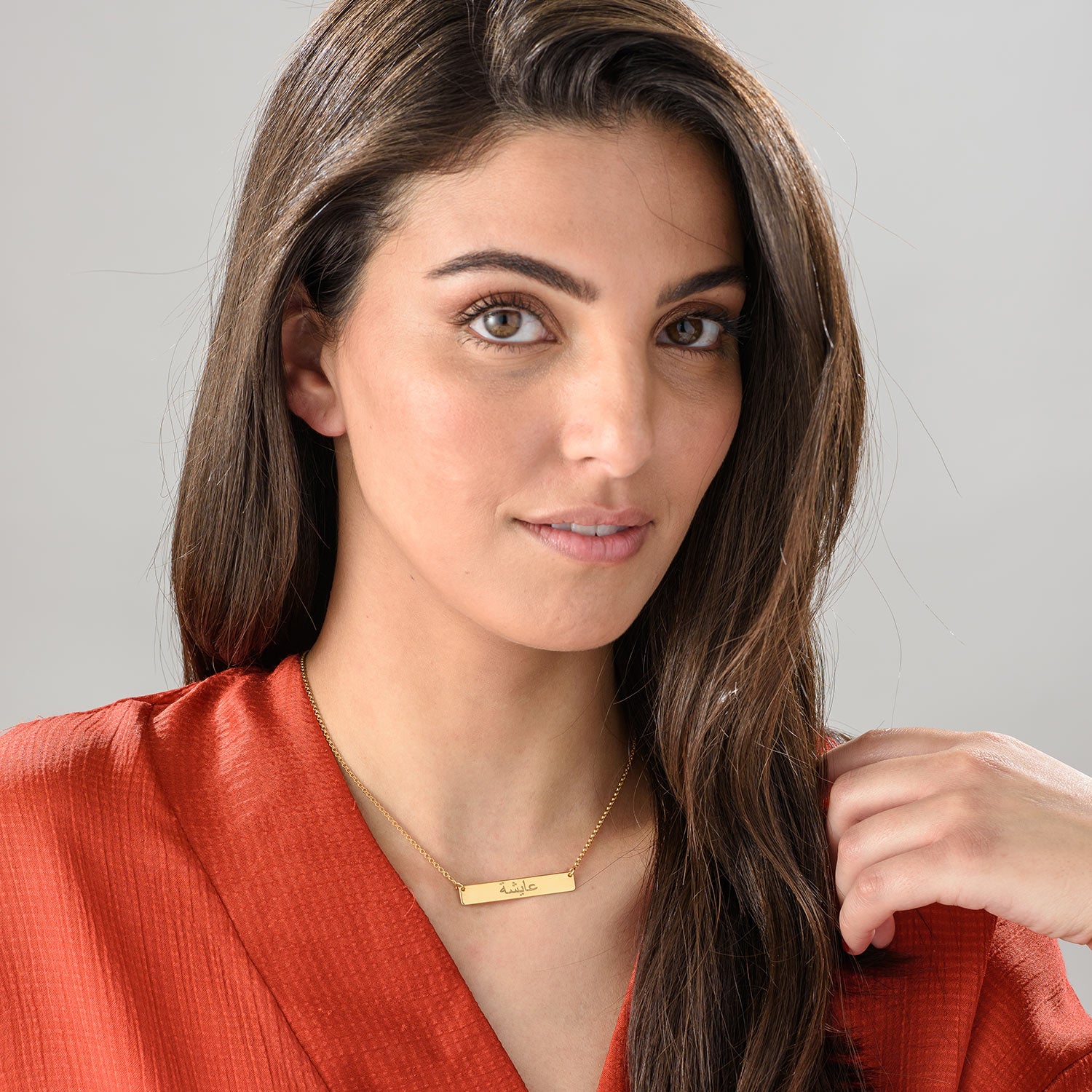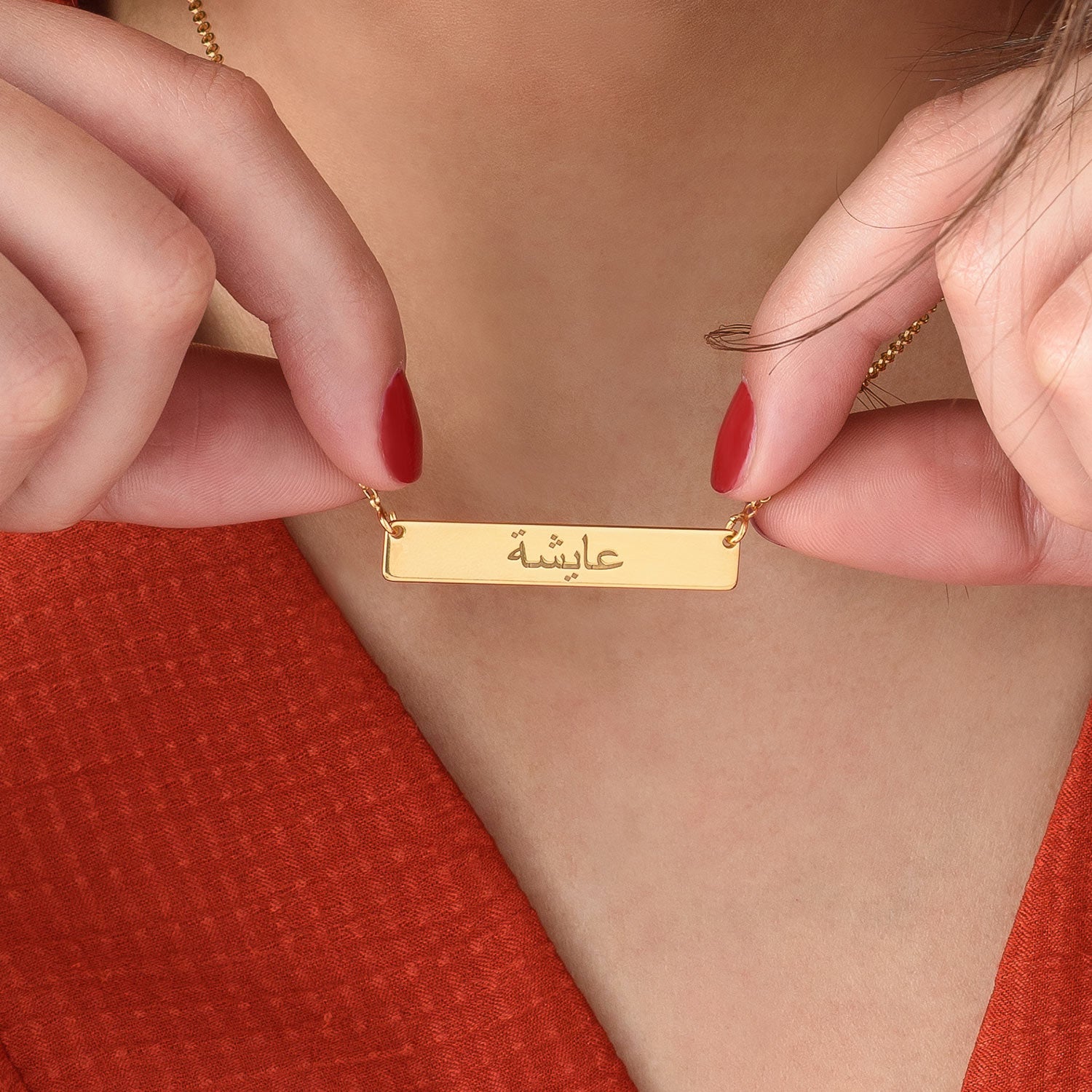 Engraved ribbon chain with 18 karat gold plating
Dhs. 149.00
Product Description:
Bar chains are also popular now and we want to ensure you enjoy this trendy trend with our 18K Gold Plating Engraved Bar Chain. You can engrave any name or word on this horizontal bar chain. It's fun and sparkly and everyone will want to know where you got this ribbon chain because they'll want one just like it! Our gold plated ribbon chain is also a perfect gift for any time of the year including birthdays, wedding anniversaries, or any special occasion. This engraved ribbon chain is made of 18k gold plated over 0.925 sterling silver, and hangs on an 18k gold plated rolo chain. For more similar chains, visit our collection of bespoke chains.
For safety instructions for children, please
click here
Engraving can be done with English characters only.
Size and material:
Chain type: Rolo chain
Size: 35cm, 40cm, 45cm, 50cm, 55cm
Material: sterling with 18k gold plated
Thickness: 0.7mm
Dimensions: 40x7mm
SKU: