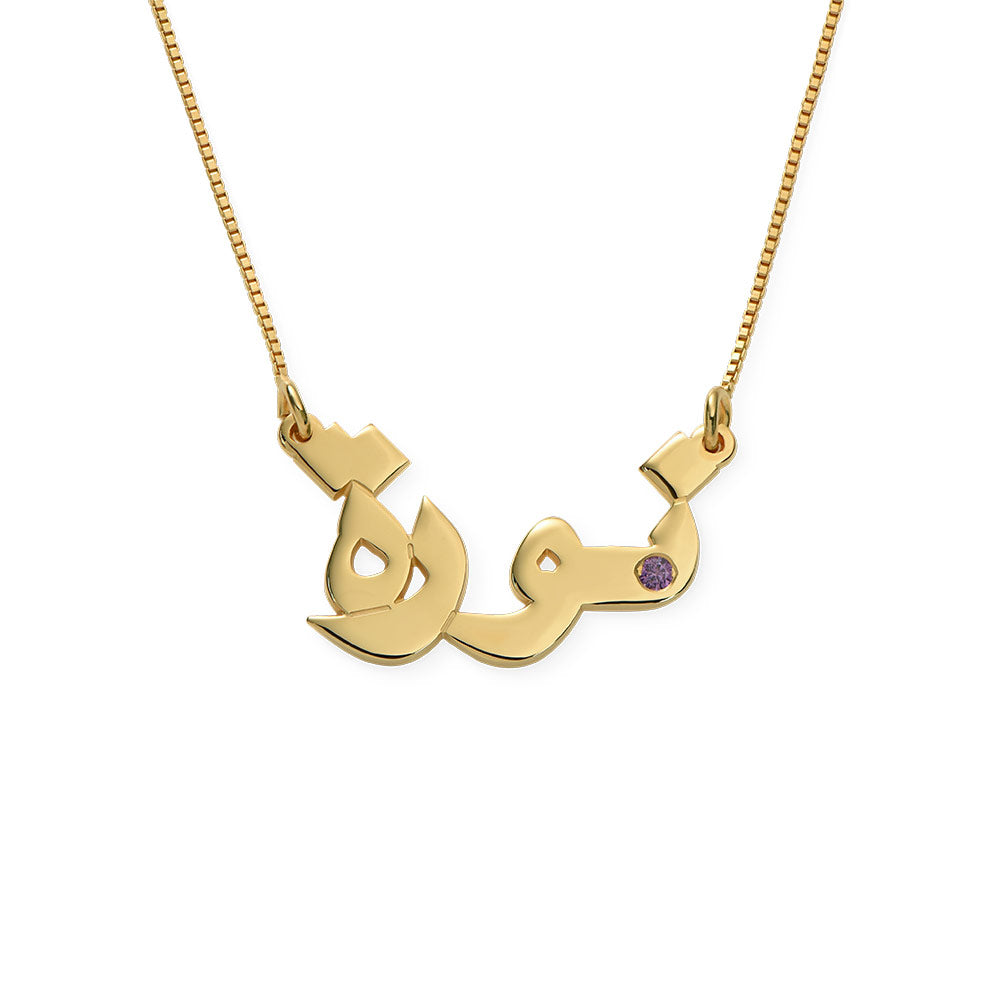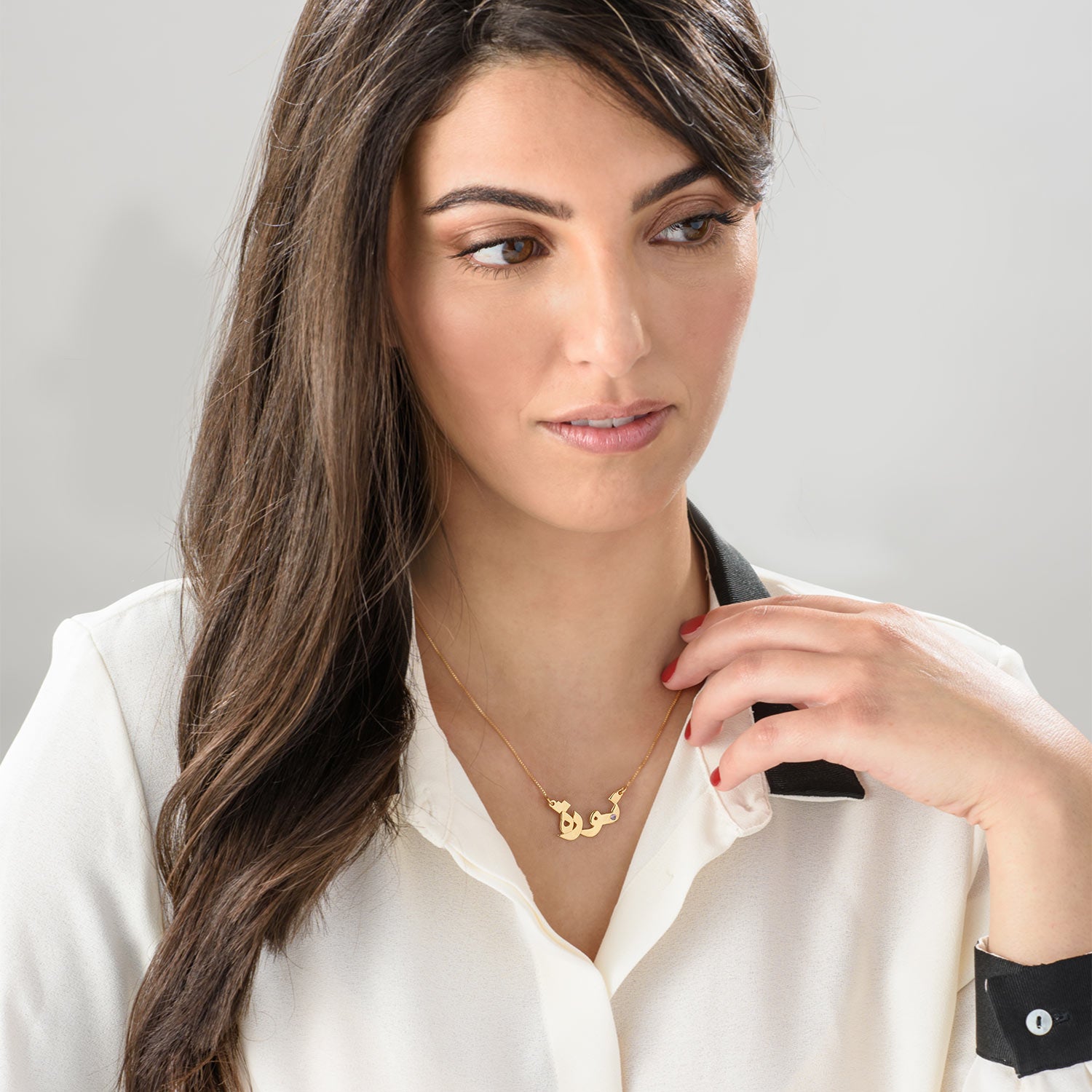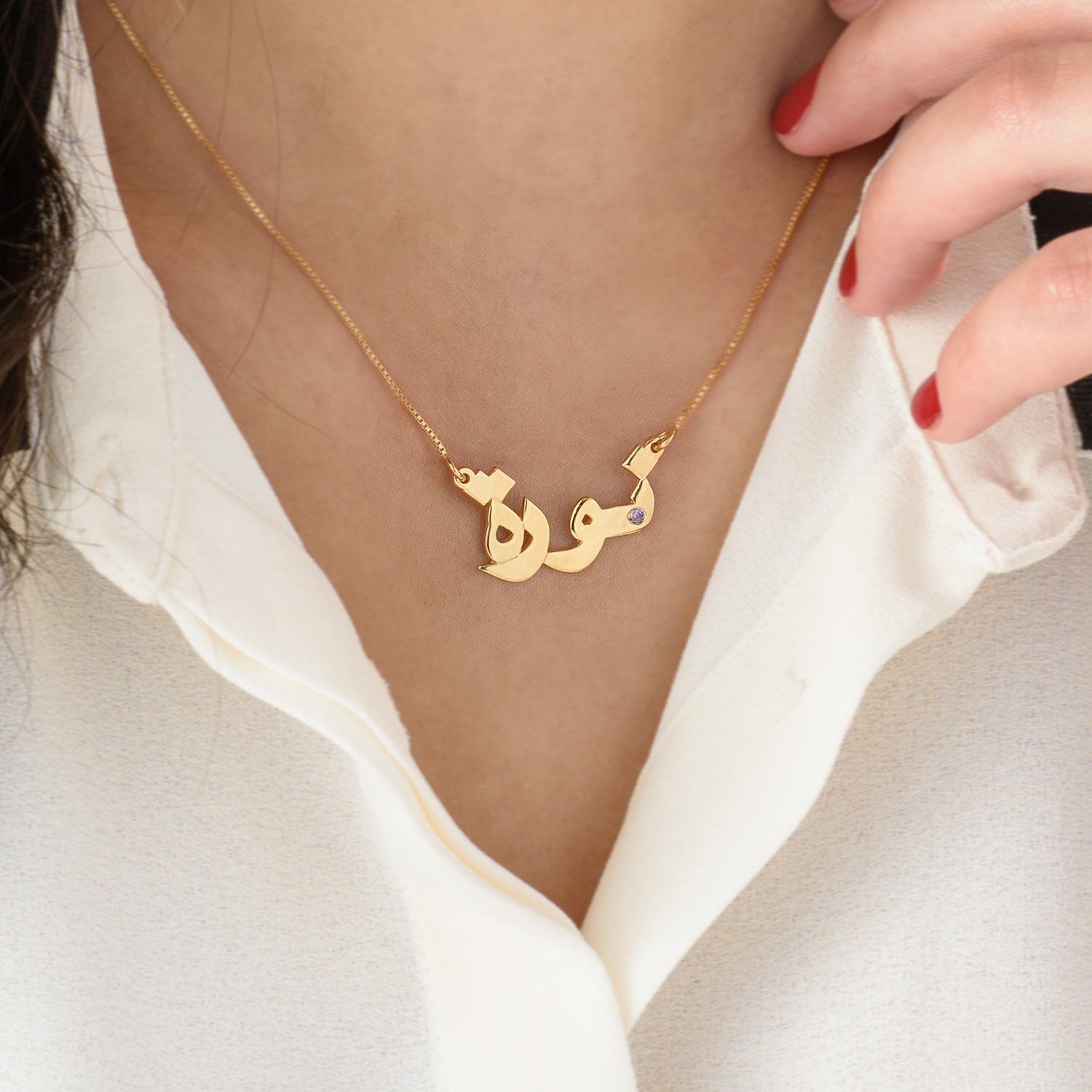 Swarovski Arabic name necklace with 18k gold plated
Dhs. 179.00
Product Description:
This silver plated 18k gold plated Swarovski crystal name chain will look good with everything. Engrave your Arabic name on a beautiful piece of sterling silver jewelry and make it look great by choosing your favorite color gemstone from Swarovski crystal. This Swarovski Arabic pendant comes with an 18k gold plated sterling silver chain. For more gold name chains, browse our collection.
For safety instructions for children, please
click here
Engraving can be done with Arabic characters only.
Size and material:
Chain type: box chain
Size: 35cm, 40cm, 45cm, 50cm, 55cm
Material: sterling with 18k gold plated
Thickness: 1.2mm
Sizes: 7-13mm
SKU: